After five years of sweet, sweet success at Red Rocks, Zed's Dead amps up their "Dead Rocks" annual appearance by adding an EXTRA night to their Red Rock's agenda! As someone that is a huge fan of Zed's Dead and has attended Dead Rock shows in the past, this was heavenly to hear. Not only do I get to travel to one of the most gorgeous states in the country for the event, but I also get soak up the Zed's Dead phenomenon for TWO nights B2B? Count. Me. In.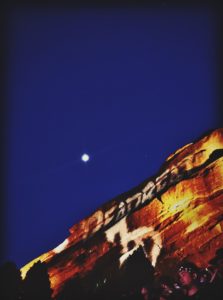 If you aren't already aware of Zed's Dead, you're missing out on all that is amazing about the electronic dance music movement that is only gaining momentum the more it is exposed. Zed's Dead is an electronic music duo from Toronto, Canada. Dylan Mamid known as DC and Zachary Rapp-Roven known as Hooks started releasing music in 2009. The duo's name comes from the quote in the Quentin Tarantino film, Pulp Fiction (MUST SEE!). Their music is absolutely one of a kind, mixing drum and bass with electro UK garage house music. It's the perfect combination of electronic instrumentals blended with a heavy "bass-head" feel to get you into the energy that is ZED'S DEAD. After they became a huge name in the EDM scene they capitalized on their popularity and sound by recognizing other DJ'c that had similar sounds and adding them into their "Dead Beats" label of artists; those including: hampagne Drip, Nebbra, Rezz, SMLE, Zeds Dead (obviously), Megalodon, DNMO, GG Magree, Yookie, Rickyxsan, Shlump, Chuurch, LICK, Duke & Jones. This two-day dance-party and spiritual journey is one you won't want to miss.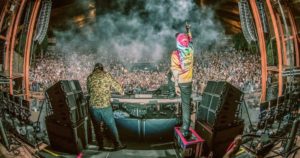 Vibe/Culture
Not only are you in one of the most gorgeous amphitheaters in America, but you are also welcomed by people with arms just as open as their minds. It's a typical EDM scene, that of skimpy, colorful, and vibrant outfits and an extremely hyped crowd.  
Just a few weeks ago I was out in Las Vegas at Insomniac's Electric Daisy Carnival. They performed on the Cosmic Meadow stage. Their visuals and set were INSANE! You can check out there EDC set below:
http://https://youtu.be/G0-zFoj5pZ0
Line-Up:
The two-day line-up is jam-packed with artists that will fill your night with pure euphoric bliss. Night one starts with G Jones, Ekali to follow, Psymbionic, Mad Zack and DNMO ending the night by the obvious, Zed's Dead. Night two goes as follows: Ruska, Eprom, Habstrack, Um.., Chuurch, and once again the amazing, Zed's Dead. I'm extremely curious to listen to the differences between each night of the Zed's Dead sets. As someone who has seen them a handful of times, this back-to-back opportunity will be one for me to listen to the art of these artists disc-jockeying live to the vibe of the audience. 
Red Rocks Amphitheater:
The Red Rocks amphitheater, located 10 miles west of Denver, was originally known as the Garden of the Angels who's literal 'red' rocks get their color of the iron oxide within them. Their steep sharp peaks make for a picture-perfect backdrop anywhere you turn. You also leave the venue sore, not just from dancing for hours on end, but from climbing the hundreds of stairs the venue has within itself. BOOTY WORK!
Outdoor Activities: 
Soak up all that Colorado has to offer!
Besides the sick show, another huge reason I love this 2-day event is that of all of the outdoor bliss Colorado has to offer! Below is are some outdoor activities I like to hit up and explore while I'm in this gorgeous state.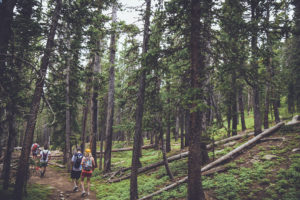 My Favorite Trails to Hike in the Area:
Arthur's Rock Trail in Lory State Park
Butler Gulch Hike
Carpenter Peak Hike in Roxborough State Park
Devil's Head Fire Lookout Hike
Eldorado Canyon State Park Hike
Windy Peak Hike in Golden Gate Canyon
Flattop Mountain in Rocky Mountain National Park
Odessa Lake in Rocky Mountain National Park
Ouzel Falls in Rocky Mountain National Park
Spruce Lake in Rocky Mountain National Park
O Fallon Park Trails
Gregory Canyon Hike to Realization Point
Mt. Bierstadt Trail on Guanella Pass
Panorama Point Trail in Corwina Park
Other Beautiful Areas To Explore: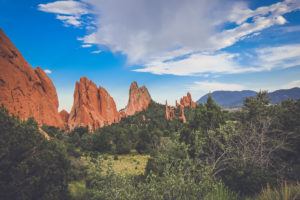 Milles Lake
Ouzel Falls
Bear Creek Trail
Royal Arch Trail
Golden Gate Park
Mount Goliath Research National Area
Alderfer/Three Sisters Park
Garden of the God's
White water rafting is also a popular outdoor sport to take part in while you're in this amazing landscape. Some of the most popular places near Denver to take on this adventure would be: MAD Aventures, Clear Creek Rafting Company, Raft Masters, Rocky Mountain White Water Rafting, AVA Colorado Rafting, Geo Tours, and Denver Adventures.
Grab a cooler, a raft, and some friends and you'll find yourself in natures playground. Chilling while your float down some of the most gorgeous rivers you'll ever see! 
Lazy River Floating- places to check out:
Clear Creek White Water Park
Turtle Tubing the Colorado River
San Juan River – Pagosa Outside (Pagosa Springs)
South Platte River
Yampa River – Steamboat Springs
Not only are you attending an epic line up, but you're experiencing it in one of the most stunning venues in America. Grab some friends and come get down with us at Dead Rocks 2018!