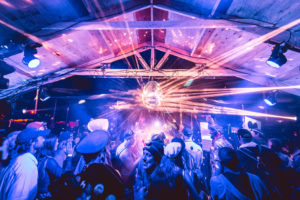 The lineup for the return of Dirtybird Campout West has officially been released! Returning this October 4-6, campers from coast-to-coast will gather on the iconic shores, grassy fields, and wild dancefloors of Modesto Reservoir Campgrounds in Central California for another weekend of outrageous fun. If you miss the days of summer camp and have a strong love for house music, Dirybird Campout is bound to become your yearly festival staple.
Dirtybird Campout
Dirtybird Campout provides the opportunity for all us grownups to feel like kids again, while simultaneously living it up with some of the wackiest, danciest house music there is. With activities like tug of war combined with camping alongside a sparkling lake, this festival experience will leave you glowing again in the joy of summer camp.
The first stop for campers once they enter the festival is at Games HQ to be assigned their Color Team for the weekend. By day Dirtybird Campers can head to the Games Field with their team leaders where they can dominate in their old-time favorite activities alongside friends and DJs. In addition to the classics such as dodgeball, campers can engage in unique lake activities like the wacky costumed Boat Race or the .5K Floatie race. Creative campers can even test their crafting skills with totem making, screen-printing, tie-dye, and more.
This year features a new and improved Claude's Cabin, a sanctuary of laughter and stupidity on par with his popular YouTube "Stroke Show". This year, Claude's Cabin will play host to wacky contests, comedy, and unexpected new programming. Fans and artists can take part in one of the many inclusive activities such as the Talent Show, Beatboxing Competition, Pie Eating Contest, Deep House Yoga, Camper Comedy or even Speed Dating! Grill$on's BBQ will be fired up all weekend long, serving mouth-watering classics as well as vegan options. So, grab some BBQ and sit down at the cabin to enjoy hilarious jokes from the Ruffled Feathers Comedy Show, featuring headliner comics handpicked from Claude's many visits to the Laugh Factory and The Comedy Store in LA this year.
The Lineup
This year's billing features returning Dirtybird favorites and new inductees from across the worlds of techno, bass, hip-hop, and house. This multi-genre lineup will light up the Birdhouse and Bass Lodge stages as campers get a peek inside Claude's eclectic curation and leftfield picks.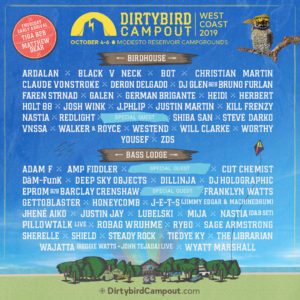 Tickets
Tickets are on sale now and can be found here! New to Dirybird Campout this year, attendees can purchase the Thursday Arrival Pass to be guaranteed premier camping spots and comfier group camping with better electrical access.  With its intimate setting and overflowing lineup, 2019 will certainly be the best Campout to date, so head to their website now to get your tickets!
Stay connected with Dirtybird Campout:
________________________________________________________________________________________________________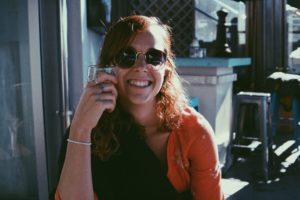 FestPop Staff Writer, Julia Osteen