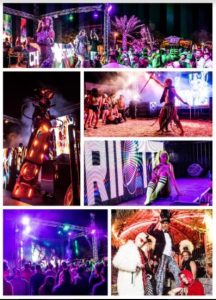 Missing out on Coachella this year, but still want to get a Coachella type experience? Well look no further! A 20 minute drive away from the iconic music festival will lead you to a wellness oasis alternative. The event is called Dusk Till Dawn and will be taking place this weekend during Coachella weekend two.
Dusk Till Dawn
Immerse yourself in a desert wonderland. Step out of reality and into Dusk Till Dawn. Daytime activations by Tantris Yoga will envelop guests in an oasis retreat and leave them refreshed and ready to party. Enjoy infused treats and gifting by local dispensaries. In the night, party under the moonlight or in our VIP barn when you buy a table—check out pop-up shops and collection previews by Smock Me, UTB Worldwide, Father Akki, & Underrated. Music performances by Minus Gravity, Kryoman, Calvin Davis Jr., EC Twins, Smiffy Da Boy, Brian King Joseph, Juvahn Victoria, Riiottt & Others.
Purchase your tickets here.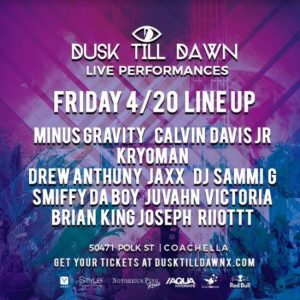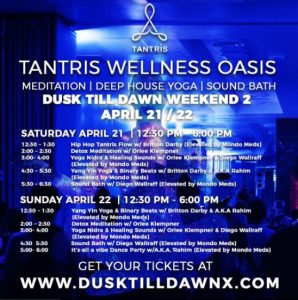 Need a place to stay? 
Dusk Till Dawn has partnered with the V Palm Springs to bring you an incredible discounted room rate of $200/night—Stay at the V Palm Springs
__________________________________________________________________________________________________