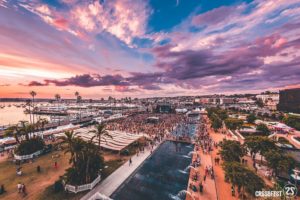 CRSSD Festival Spring 2019 is happening tomorrow!! From the stacked lineup including Odesza, Whethan, and Justin Martin to the numerous official afterparties to the incredible San Diego scenery, there are countless things to be wiggling in excitement for. But if you find yourself craving even more to daydream about on this never-ending Friday, look no further. FNGRS CRSSD is dishing out a mouthwatering lineup of food that will leave your tummy grumbling just thinking about it, and I am about to tell you all about it.
BBC Tacos

Come get all of your taco needs fulfilled at BBC Tacos. Everyone knows San Diego has the best Mexican food in California (pardon my local swayed opinion), so why not experience it without having to go anywhere? BBC Tacos will also be fulfilling all of your fruit needs this year, so if you're craving some of nature's dessert dance on down to the taco booth.
Bulgogi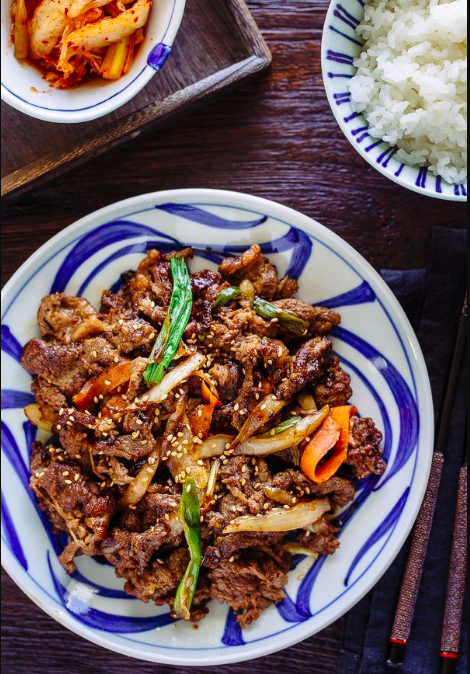 Bulgogi, or directly translated to "fire meat", is Korean-style marinated beef or pork that is grilled or roasted. If you are a meat eater and haven't had the opportunity to try this decadent dish, you must consider stopping here when the afternoon hunger hits…you will not be disappointed!
Corn Dogs Gone Wild
Corn Dogs Gone Wild takes this classic summer County Fair favorite and adds some inventive twists. From the "Chicken IN Waffle"–fried chicken on a stick, dipped in waffle batter, finished on a waffle iron and served with Maple butter sauce–to "The Big Cheesy"–a quarter pound of mozzarella cheese on a stick, dipped in Bacon batter and served with Marinara sauce–the corn dog options will leave you struggling to make a decision. Vegans, vegetarians, and dairy-free individuals fear not for there are options for everyone including pickle chips and hot potatoes!
The Green Truck (in a booth)
The Green Truck will be setting itself up in a booth to serve a plentitude of healthy food options. From salads to plantain chips, The Green Truck provides food with a conscious and prides themselves on bringing "Farm to Truck", or in this case Farm to Booth!
Mason's Den
Mason's Den, known for their Unicorn Elote, is by far the most Instagramable food vendor to attend CRSSD. Make your way to their booth, grab some funnel cake or corn on the cob and (most importantly) don't forget to take a photo.
Pooja's Healthy Grill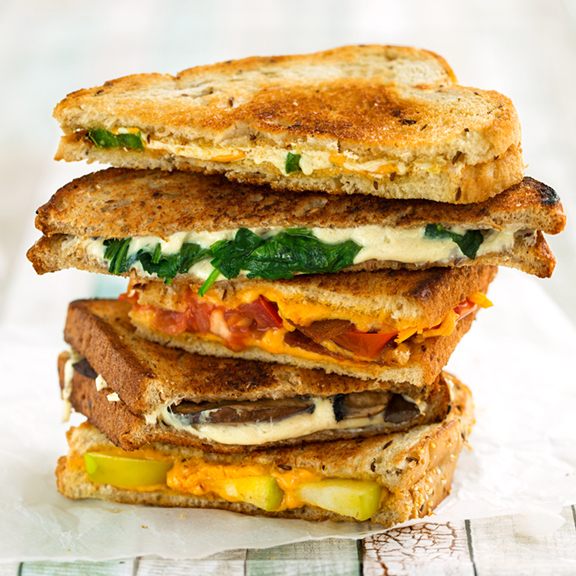 Calling all vegans! Make your way down to The Healthy Grill for incredible vegan eats including vegan grilled cheese and vegan burgers. This is the perfect place to stop for those late night cravings!
Spicy Pie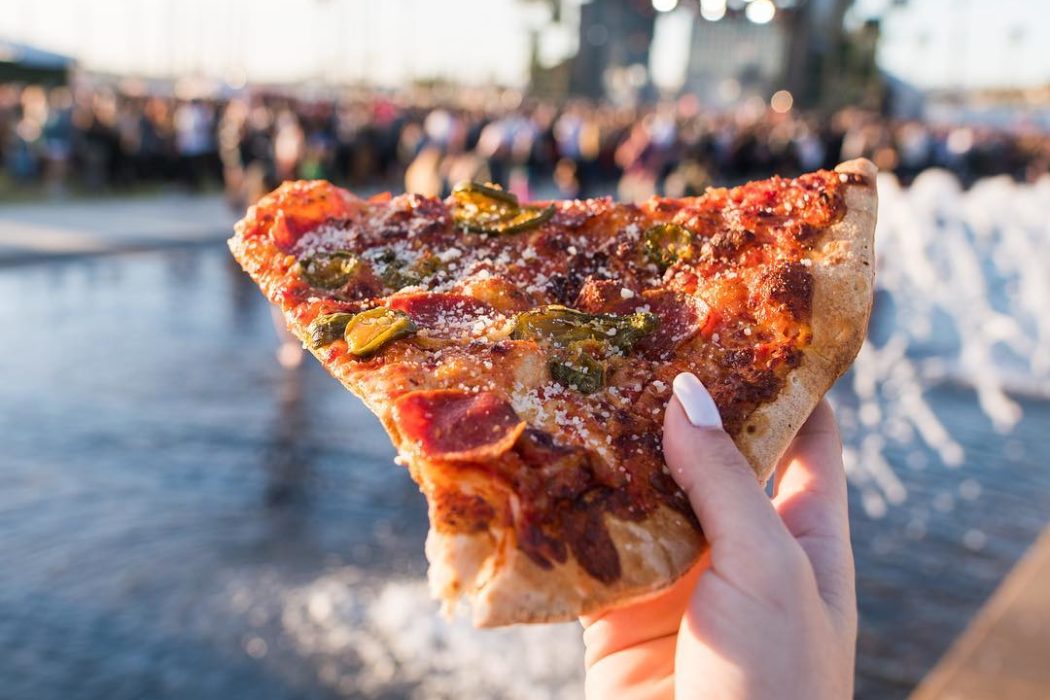 Would a music festival even be a festival if there weren't any pizza? Warm, cheesy, and satisfying, refuel after a night of dancing with Spicy Pie!
Bang Bang Sushi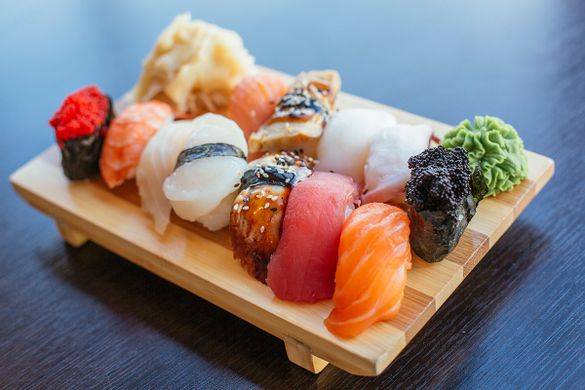 Not only is San Diego known for some of the best Mexican food, but any local will tell you we also have the best fresh fish!! Bang Bang provides the perfect opportunity to experiment with all types of sushi. Perfect for lunch or dinner, this protein rich meal will leave you ready to dance your night away.
Napizza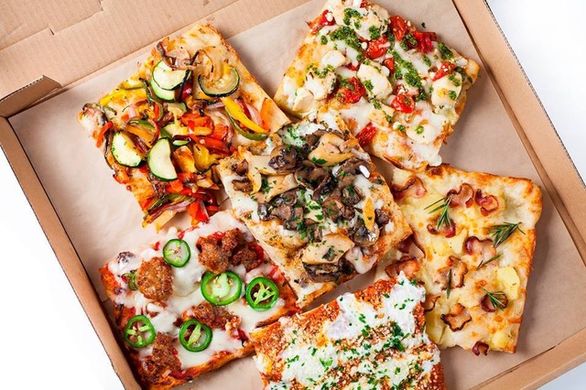 We all know the pizza line is almost always the longest food line at music festivals, but FNGRS CRSSD has your back and is bringing two pizza booths this year! Napizza, created by three Italian-raised friends, brings locally sourced and nutritiously delicious food right to you. From 72-hour rise crispy pizza to gourmet salads, Napizza is bound to leave you asking about their La Jolla location and how to visit the next time you're craving Italian food.
Stay connected with CRSSD Festival:
_______________________________________________________________________________________________________________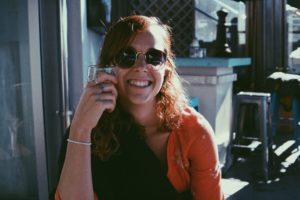 FestPop Staff Writer, Julia Osteen