It's hard to believe Toronto's Electric Island is already in its 6th season! It's even harder to believe that they're gearing up for their third summer edition on Saturday, August 11. Summer is flying by, which is all the more reason not to miss this incredible event.
Over the years, Electric Island has earned their spot as Toronto's #1 outdoor concert series. While many festivals come and go, Electric Island shows no signs of slowing down! It's a combination of factors that make this event so unique.
LOCATION
First of all, it's the only festival that takes place on the Toronto Islands. Despite its proximity, few Torontonians actually take the time to make the trip over to the island, which is shocking considering the serene oasis that you're greeted by. Electric Island is a great excuse to board the ferry and escape the hustle and bustle of Toronto's downtown core. The festival itself takes place at Hanlan's Point, also home to the infamous nude beach. Why not come early and pay a visit to the beach before getting your groove on? Doors to Electric Island open at 2:00 PM, which means you've got an entire day of fun in the sun.
LINE-UP
Electric Island has brought some of the world's biggest DJs to town. From Sven Väth, to Dixon, to Loco Dice, to Sasha, the list is endless! Last year, the island added a 2nd stage, which means even more talent! On Saturday, August 11, Electric Island's mainstage welcomes two Toronto household names, Jonathan Rosa and Sydney Blu. Joining them will be tech house tastemakers Latmun and Detlef, going back to back. Dirtybird artist Shiba San will join the party, along with House God Green Velvet.
Over at the Moog Stage, we'll see Canadian artist Noah Pred, Moscow Records boss Archie Hamilton, Toronto veteran ADDY, and Social Experiment Records act Greg Gow.
ACTIVITIES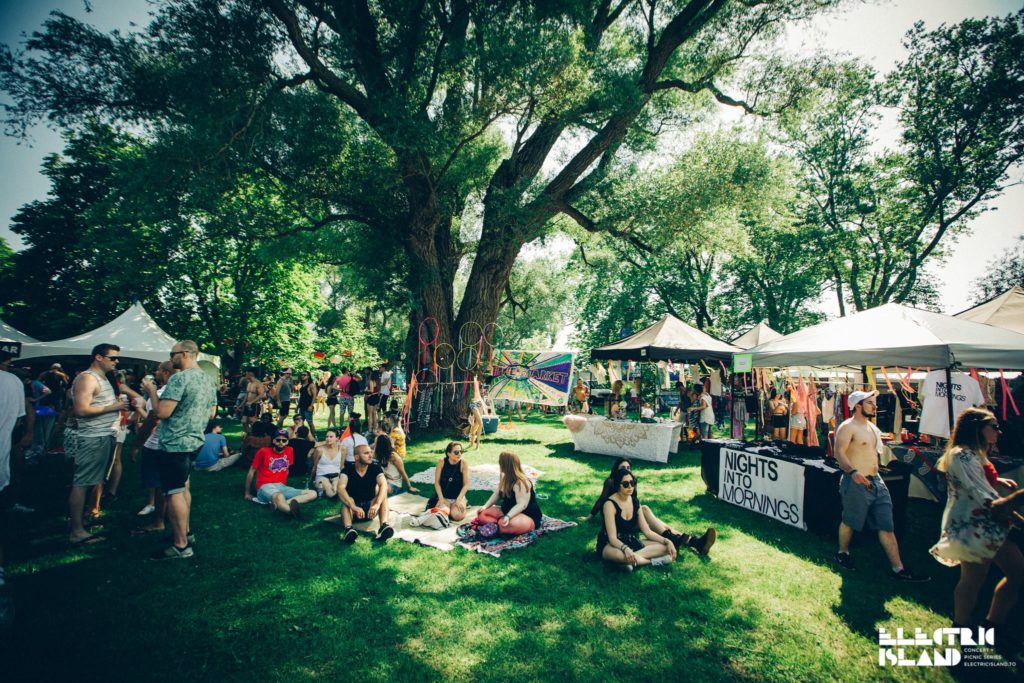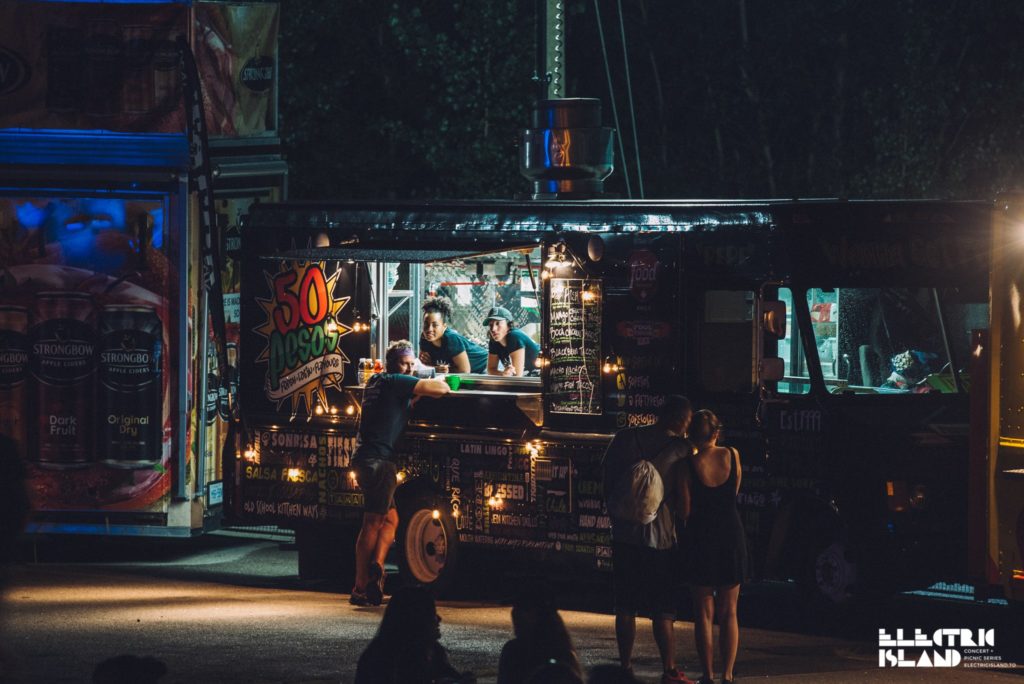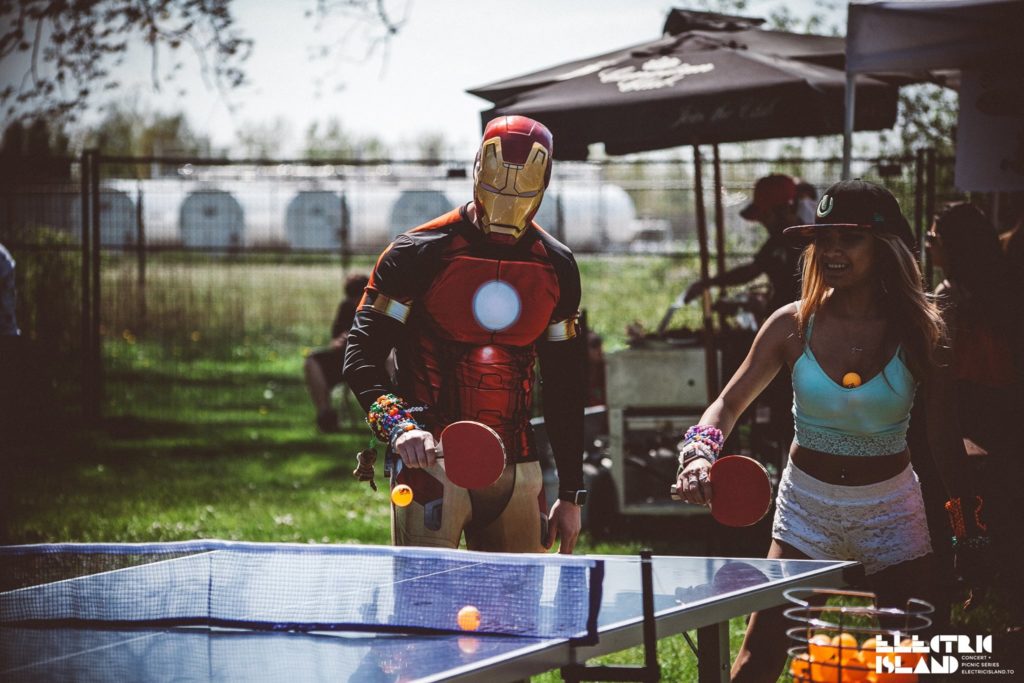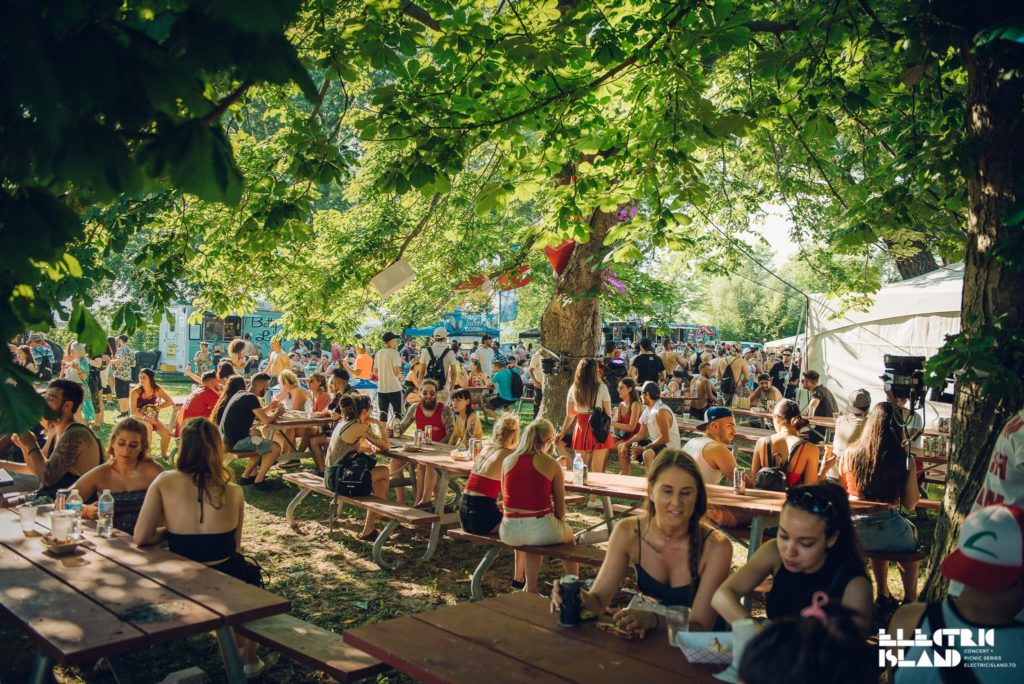 While music is the main focus of Electric Island, festival-goers can participate in a variety of other activities. Of course, there are some who come to rage on the dance floor. But there's a lot of people who come to relax too. The day vibes are the best vibes! You can easily roam amongst the sunshine and trees, while checking out the Hippy Market, the food and clothing vendors, the Food Trucks, play a game of ping pong, chill in the bean bag chairs, or even just hang out with your friends on a blanket. Electric Island prides themselves on being a 'concert + picnic' … and the picnic vibes are definitely there!
So what are you waiting for? Grab your friends, grab your dancing shoes, grab your blanket and grab your tickets to Electric Island on Saturday, August 11. See you there!