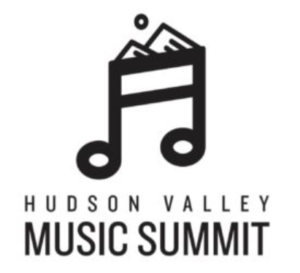 Are you a manager, artist, booking agent, publicist, consultant, or a musician? Are you looking to further your career in the field you have dreamed about? The Hudson Valley Music Summit is a brand new boutique music conference taking place in Kingston, NY. Excitement surrounding the Hudson Valley Music Summit is gaining steam with new speakers, sponsors and features being added every day. On Friday, August 9 the summit welcomes managers, artists, A&R reps, booking agents, publicists, consultants, and musicians who are looking to advance their careers.
Hudson Valley Music Summit
This unique event is hosted by independent singer-songwriter Daddy Stingray. It takes place one week before the 50th anniversary of the legendary Woodstock concert 15 minutes from the town which bears its name. Additionally, the Hudson Valley Music Summit is an opportunity for serious music industry professionals to converge in the picturesque Catskill region of upstate New York.
The Hudson Valley Music Summit welcomes new speakers including journalist Alan Light from Sirius XM and music promoter Stephen Clair from Beacon Music Factory. Also joining, radio host and music director Rick Schneider from WKZE and music conference specialist Dave Hazan from Midem.
Sponsors include:
The Capitol Theatre – with a lunchtime interview between owner Pete Shapiro and Relix Editor Dean Budnick,
Overt Music Group – providing complimentary :20 minute private mentoring sessions for musicians on site,
City Winery – soon opening a new venue in Orange County,
EHanby Design – with full graphic design services for bands, and
Royalty Solutions
Furthermore, plans are also in the works to include vinyl record vendors, a celebrity short film preview and showcases during and after the conference – Craig Greenberg and the Mike Montrey Band have been confirmed, with others to be announced in the coming weeks leading up to the summit.
"There is only one chance to experience a new conference series in its first year," said Founder Dave Hoffman. "The people who join us in 2019 will influence the direction of this thing for years to come. We're very excited at what is taking shape here. Our tagline is 'Stay Tuned to the Future of Music!'"
Not only will musicians be offered private mentoring sessions, but also they will learn from 10 interactive panel sessions with a varied and experienced speaker faculty including Eric Beal (Shapiro Bernstein), Thomas Valentine (the Counsel PLLC), Andrew Bergman (Songtrust.), Tracy Bonham (Grammy Nominated Performer), Stephanie Scamardo (Hard Head Management) and many more.
The event features multiple catered networking breaks including a sit down lunch.
As a matter of fact, register now to enjoy the event with over 200 other ​musicians, ​managers, ​A&R ​reps, ​booking ​agents, ​promoters, ​producers, ​publicists, ​and ​artists ​who ​will ​help ​you ​build ​the ​career ​of ​your ​dreams ​with ​a ​robust ​team ​and ​clear ​vision.
In any event, the Hudson Valley Music Summit is taking place Friday, August 9 at the Best Western Plus Kingston Hotel and Conference Center. For more information, follow its' socials:
______________________________________________________________________________________________________________