Sacred Valley: an atmosphere to manifest a higher state of consciousness and awaken your soul. We gather at Los Coyotes Indian Reservation for 4 days of music, art, and engaging experiences. → sacredvalleyfest.com

Posted by Sacred Valley on Friday, August 24, 2018
---
Insomniac Events has added a brand new festival to its 2018 roster. Sacred Valley – Outdoor Psychedelic Gathering is an entirely new festival concept debuting September 27-30 at the Los Coyotes Indian Reservation. Located south of Los Angeles in San Diego County, Sacred Valley is the perfect setting for a live music experience that celebrates conscious growth and creative expression.
Insomniac's first event of this kind brings a spectrum of visual and music experiences together with inspired designs and natural elements. Each day, attendees will gather for a complete 24 hours of live music across two curated stages that are the embodiment of the psychedelic music genre. Additionally, a third space called The Elevation Dome will host a variety of experiences including yoga, workshops, live art, and speaker panels.
Festival passes are currently on sale at SacredValleyFest.com. The festival pass grants attendees access to the festival grounds and the campsite. Camping is available across two distinct camps that each bring its own unique vibration of psychedelic exploration. There is Camp Lunaris and Camp Solaris, both are included with a pass and are the choice of attendees. See the lineup below.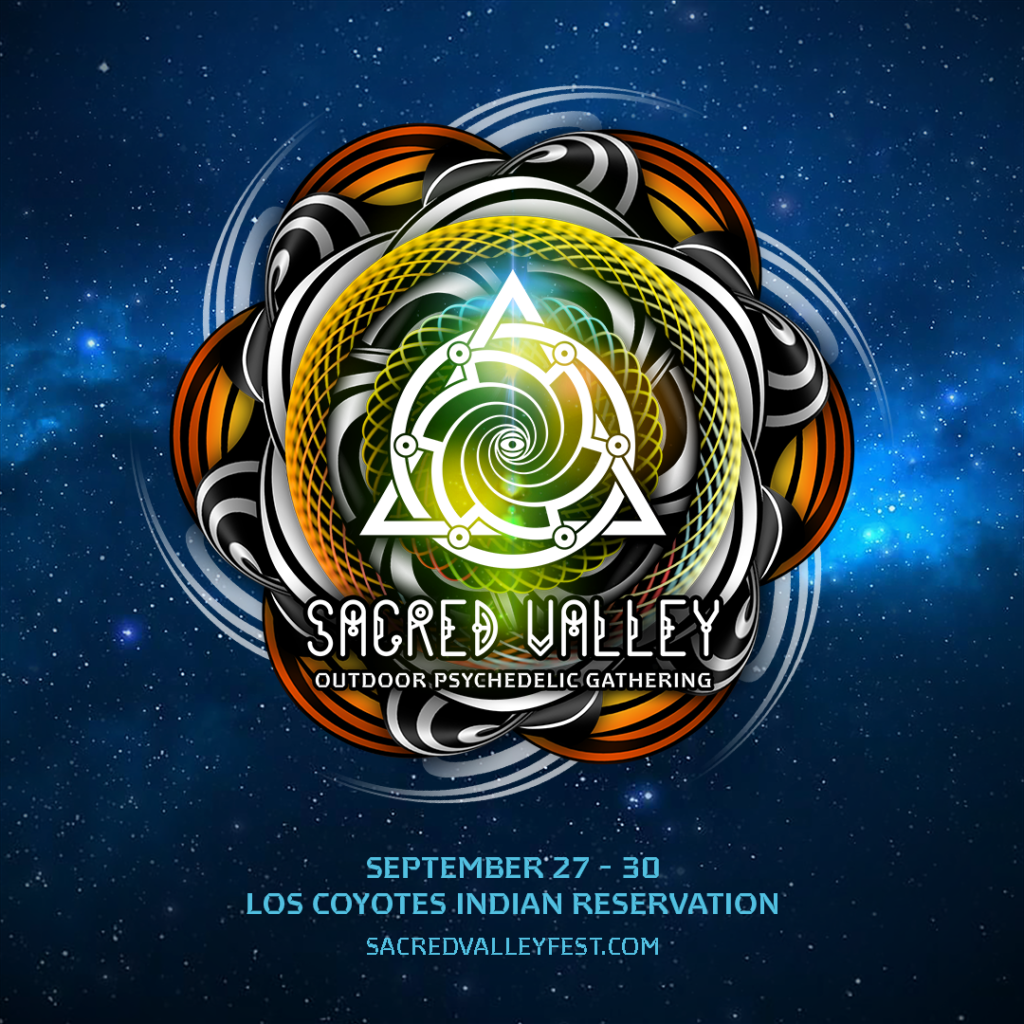 ---
Lineup
The festival will feature two curated stages.
Lunaris Temple
Ace Venture, Alpha Portal, Astrix, Atmos, Barakuda, Bumbling Loons (Dick Trevor & James Monro), Captain Hook, Dickster, Paradigm, Penta, Perfect Stranger, Ryanosaurus, Shpongle (Simon Posford DJ Set), Sidekicks, Sonic Species, Soundaholix, Treavor Moontribe, Triceradrops, Tristan, Wegha.
Solaris Temple
Bix King, Brennen Grey, Christian Smith, D-Nox, Dadon, DJ Three, Gui Boratto, Jimbo James, Julian Jeweil, Kevin Saunderson, Kolombo, Lovelife Party, Marie Nyx, No Requests, Noir, Olivier Giacomotto, Popof, Sebastien Leger, Secret Cinema, Shmitty, Super Flu, Tensnake, Thugfucker, Yuli Fershtat.
The Elevation Dome also features its own lineup of events: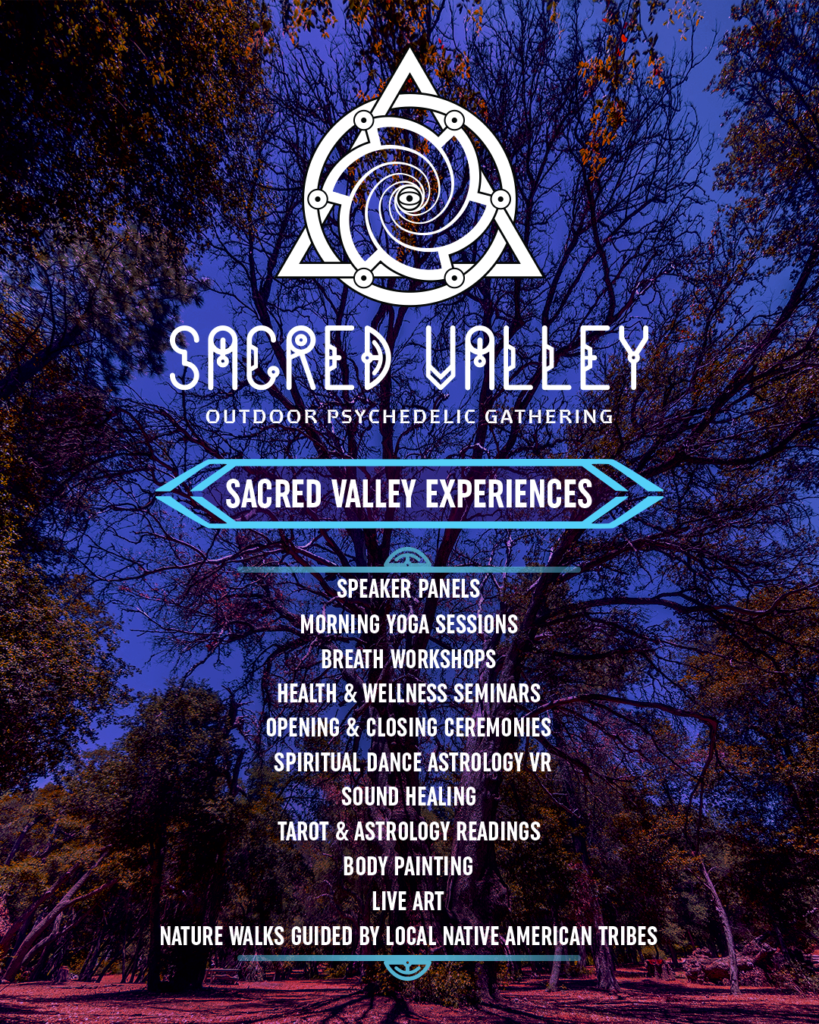 ---
Location
Insomniac produces some of the most innovative and immersive festivals in the world. They inspire to a unique level of fan interaction and the quality of the experience is the company's top priority. Therefore, they chose the idyllic Los Coyotes Reservation as the perfect location for the inaugural Sacred Valley gathering. Boasting more than 25,000 acres of federally recognized sovereign tribal land, the reservation rests against beautiful mountain wilderness while bringing traces of Southern California's iconic ocean views. As the places we gather are special places that receive a great deal of impact from our presence, Insomniac has committed to adopting environmentally efficient practices at Sacred Valley. Insomniac encourages attendees leave no trace and to leave the land better off than when they found it.
For more information about Sacred Valley – Outdoor Psychedelic Gathering and tickets, visit SacredValleyFest.com. Follow Sacred Valley on Instagram, Twitter and Facebook.
---