Two Days Are Better Than One
Audiotistic will return to the Bay Area this summer for it's first ever multi-day festival. The events are set to take place on July 14th – 15th, 2018 at the Shoreline Amphitheater in Mountain View, CA.
Audiotistic has been around for almost as long as the massive Insomniac Events like Electric Daisy Carnival and Coachella, but it hasn't always been in the spotlight. For a variety of reasons, Insomniac has only hosted the event six times in the sixteen years since it's inception. However, following a massively positive turnout in 2017, the organizers have decided to expand the event to two days for this coming summer. The amateur video above does a great job of showcasing the energy at last year's event.
---
The Epic Lineup
Every artist performing at Audiotistic this year is a big deal. In fact, they're all so prominent that the lineup poster doesn't designate any headliners at all. It's noteworthy that Gud Vibrations will host Frequency 2.2 on day two, serving up an absolute onslaught of trap and heavy bass music. NGHTMRE b2b Slander, Habstrakt, and Ray Volpe are all playing that night, and will most likely register on the richter scale. However, some of the biggest acts in the world will be playing simultaneously on the main stage. Kaskade, Rezz, Jai Wolf, and Rich the kid will all be throwing down, so it's going to be a tough decision for many. Schedule conflicts are the only downside of having a lineup this stacked.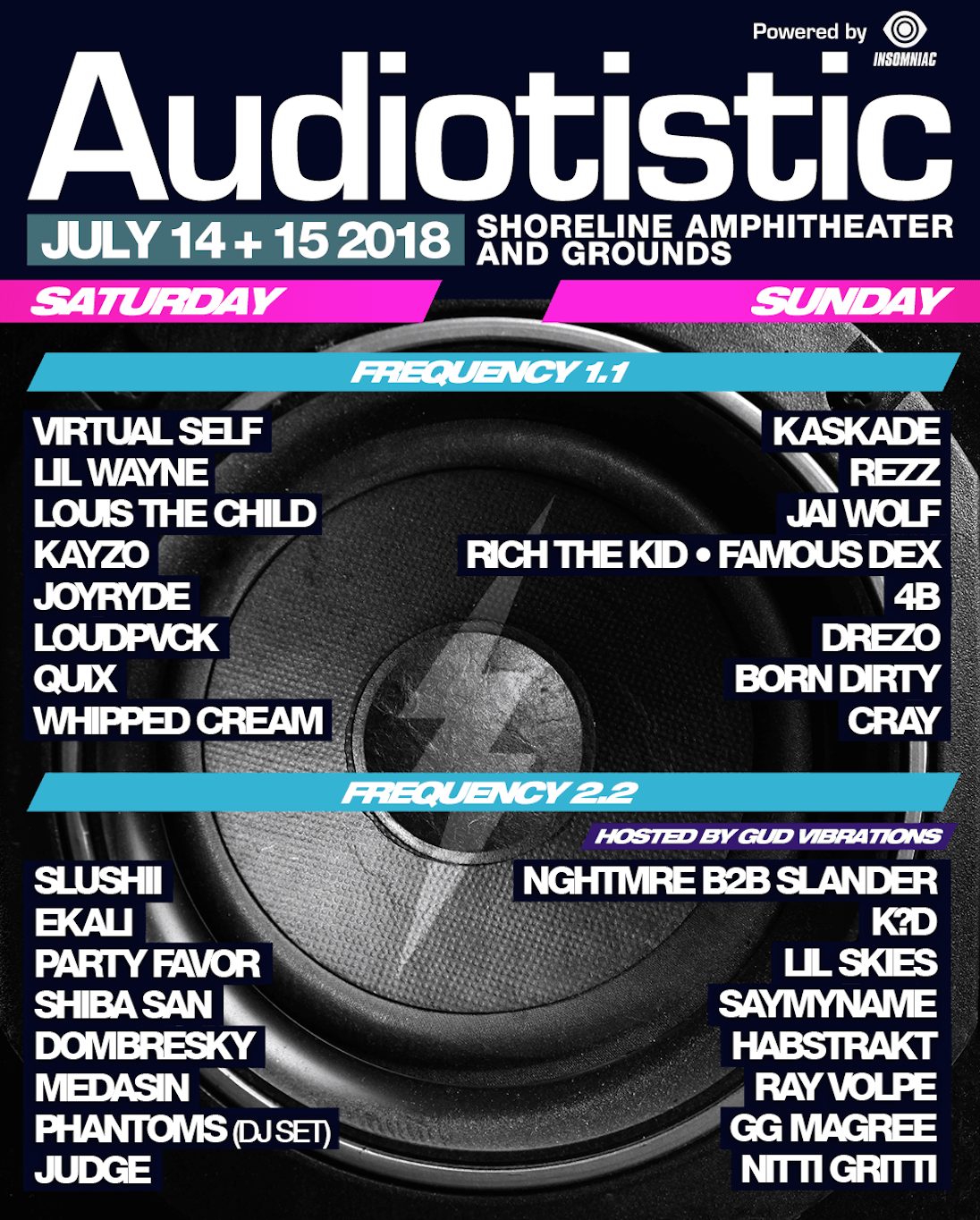 ---
Sticking To Their Roots
When Audiotistic launched in 2002, it was primarily a celebration of rap music. Demi-gods of rap like Outkast, The Roots, Mos Def, and Talib Kweli graced the stage with their presence. There was also a strong lineup at the drum-and-bass stage, when electronic music was just beginning to set it's roots in American society. Today, a lineup identical to the one in 2002 would attract tens of thousands. Surprisingly, only 2,500 people attended the inaugural Audiotistic festival.
The event returned in 2003 with another excellent lineup, but was once again underrated and under attended. The organizers took a hiatus until 2009, when the festival made it's comeback with a predominantly electronic lineup. Roughly a decade later, the festival has grown considerably but stayed true to its nature. First and foremost, Audiotistic is still a celebration of really good rap and electronic music. As EDM and its sub-genres have exploded in popularity over the years, they have come to dominate the lineup. However, Lil Wayne, Rich The Kid, and Lil Skies will be there to remind us that this festival was rooted in rap music.
---
The Atmosphere
While there will be some relaxing moments during certain sets, this festival will have very little chill. You won't find a whole lot of dead heads at this one, folks. As with all heavy electronic and rap festivals, the atmosphere will be a little more intense than that of most other events. This isn't to suggest that it will feel scary – just that anyone with a wristband should know what they're getting in to. The front rail is going to get a workout, and pits will probably open up at some of the heavier shows. Everyone will be there to have a good time, but also to party. Hard.
As usual, Insomniac will allow totems, hula hoops, trip whips and other fun festival toys inside the venue. Hate them or love them, totems bring a lot of personality to a festival and they help to keep groups organized. On a side note, if you are unfamiliar with the "talent pit", make sure to peep the rear, center area of the crowd at some point. You're bound to find a variety of dancers, hoopers, LED swordsmen, etc. showing off their skills.
---
The Venue
The Shoreline Amphitheater in Mountain View, California will host Audiotistic for the second consecutive year in 2018. The venue has two stages, dubbed Frequency 1.1 and Frequency 2.2. Frequency 1.1 is considerably larger, and tends to host the larger acts. Frequency 2.2 is more intimate, but still has excellent visual panels and a powerful sound system.
Parking passes are available for $20.00, but car camping and tailgating are strictly prohibited on the grounds. That being said, reasonably priced accommodations should be easy to find. Insomniac has a variety of hotel partners, and they provide a portal for booking on the Audiotistic website.
Wristbands go on sale at 12:00PM on 5/11/2018, and can be purchased here. 
---
Written by FestPop staff writer Ben Fulmer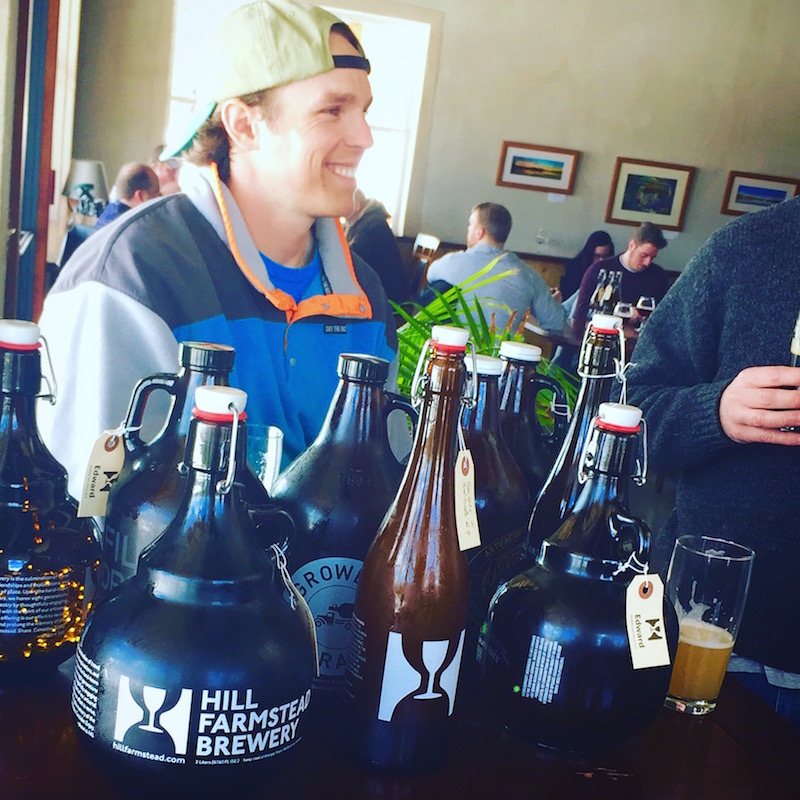 Please direct questions to press@festpop.com