* WARNING, WARNING
This article may contain
spicy
content that may give you a
severe
case of FOMO!   
Consider yourself warned.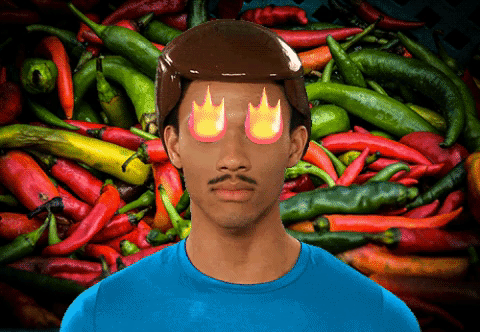 Here's what you missed at this year's LA Bachata Festival:
https://www.facebook.com/LosAngelesBachataFestival/videos/2137585353130444/
If you were one of the unfortunate ones to miss the LA Bachata festival, fear not… organizers Leslie Ferreira & Jorge Contreres put on two festivals a year, so you still have time to buy your tickets for the
Summer Festival
coming up in August.  This Valentine's Weekend on February 14-18th, over 3,000 dance
enthusiasts from all over the world gathered for one unforgettable weekend at The Westin Hotel near LAX.  
This was my third year attending the festival and I have to admit… I'm hooked!  With 10 years of organizing under their belts, this year was an extra special anniversary in honor of a tight knit community that continues to grow, while acknowledging and appreciating all that art, dance and music contributes to the pursuit of happiness.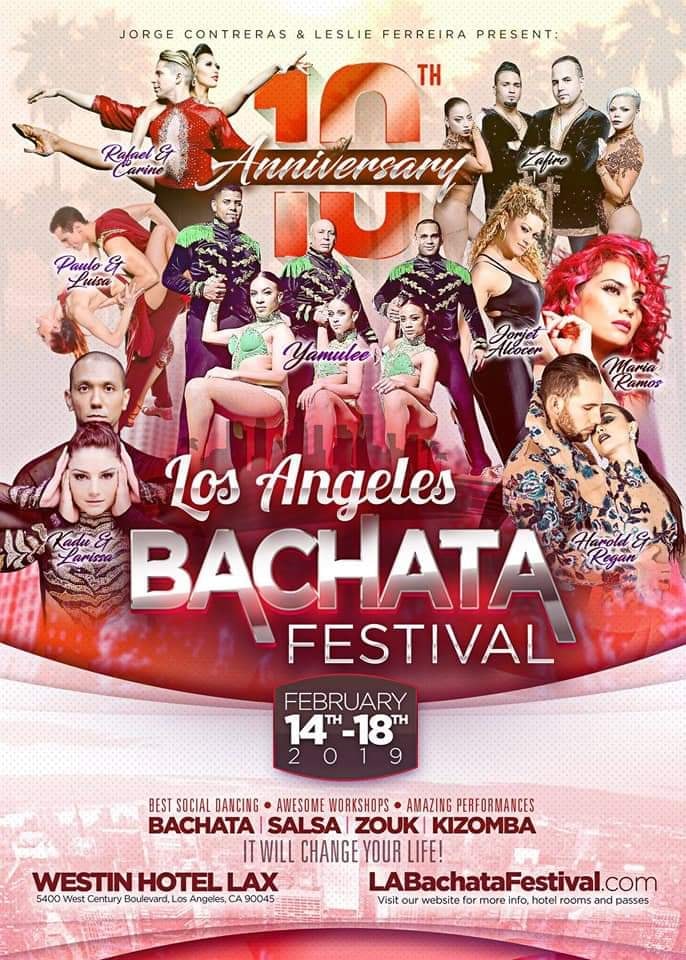 So before I dive into the details, let me share with you one of the most apparent discoveries while at the festival — simply put, it is a beautiful melting pot of people.  From high school student performers, to professional international instructors, to dancers of all nationalities and across all generations. Whether you've been dancing for most of your life or you've convinced yourself that you have two left feet, there is a place for you at the LA Bachata Festival!  
On the fence about getting your ticket to the Summer festival? See how a one weekend festival can take whatever dance level you're at to the next level…
For The Bold Newcomer
So you've never danced before in your life? That's fine, grab your TOMS or a comfy pair of shoes and jump right in!  LABF offered a range of classes from 9am – 5pm every day. Classes and workshops included Salsa, Bachata, Traditional Bachata, Urban Bachata, Kizomba, Zouk, Heels and even a Lap Dance class!  Depending on your comfort and skill level, you could choose from various technique classes, partner workshops or footwork shine classes. Not only was there a Beginner's Boot camp of a small class of max 25 (for 3 days), but for the first time that I have ever seen, there were Practice Socials in the early evenings.  Essentially, if you are a beginner and are still hesitant to jump out on the social dance floor in the evenings, there was a room dedicated for beginners to bust a move with other equal level dancers who are also just learning. Brilliant! I just wish this was around when I was first starting out.  It takes a lot of guts to jump out there with the pros while you're still learning, so I'm delighted to see that the community is becoming more and more welcoming to all!
For The Confident Intermediate
So you know what you're doing on the dance floor already… time to spice it up with some shines and some styling!  For the intermediate level dancer, there were classes specifically to help you with your body rolls, spin technique, body language, dipping and body isolations.  The options were endless and the hardest part of the day was looking over the schedule every morning and picking out my lineup of classes for the day. If you're like me, and also an EDM fan, you know exactly what I'm talking about.  Since the typical festival reference is always around picking out your lineup and having conflicting DJs playing at the same time, well it's pretty much the same in the Latin dance community too… just with conflicting world class instructors! #FirstWorldProblems . Check out the stacked schedules here.
For The Advanced Adventurer
So you're a bit of a show off on the dance floor but not one of Beyonce's backup dancers yet? LABF still had opportunities for you to grow too!  There were Flip and Tricks classes and many other advanced classes for anyone to take their dance game to the next level. LABF also took the experience one step further by investing in Instructor Training for those individuals who would like to learn how to efficiently teach and market their business to make money by doing what they love — dance!  As an advanced dancer, there were opportunities to dance with tons of professionals during the socials while also having the opportunity to elevate the social scene by lending a hand to those who are just learning. If anything, it's simply fun to showcase your skills in the social dance setting from 11pm – 5am every evening where you can literally dance until the sun comes up. Yes, you heard it right… till 5am!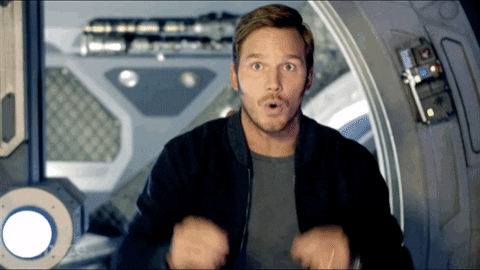 For The Polished Professional
Okay, you've made it…. You're a professional… you have some trophies on your shelf… what can LABF possibly have to offer you? Plain and simple:
1) FUN!
2) The opportunity to show off your moves, teach, infuse your style into the LA dance culture, create friendships, share your passion and inspire the next generation of dancers!
For The Entertainer
Considering this is a dance festival, it is highly unlikely that anyone would be interested in attending if they had no desire to get up and dance. However, the LA Bachata Festival is a unique festival that also hosts a lineup of incredible DJs, live concerts, top performers, wellness workshops and career development opportunities. Some of my favorite DJs were DJ Soo Naasty, InVINCEable, DJ Charlie & DJ Meli. The headliners for the weekend were two of the hottest Urban Bachata Artists, Kewin Cosmos & Migz that were up close and personal in this rare intimate setting.  You could have easily spent the entire weekend seated with popcorn enjoying all the different outlets of entertainment. My personal favorite was watching the 80 different dance teams that performed across the four day span and truly left everything they had out on the dance floor (my own team being one of them… Go
Island Touch Dance Academy
!) #ShamelessPlug  Find the full performance schedule
here
and you'll be one Youtube search away from recapping any of the performances from the weekend.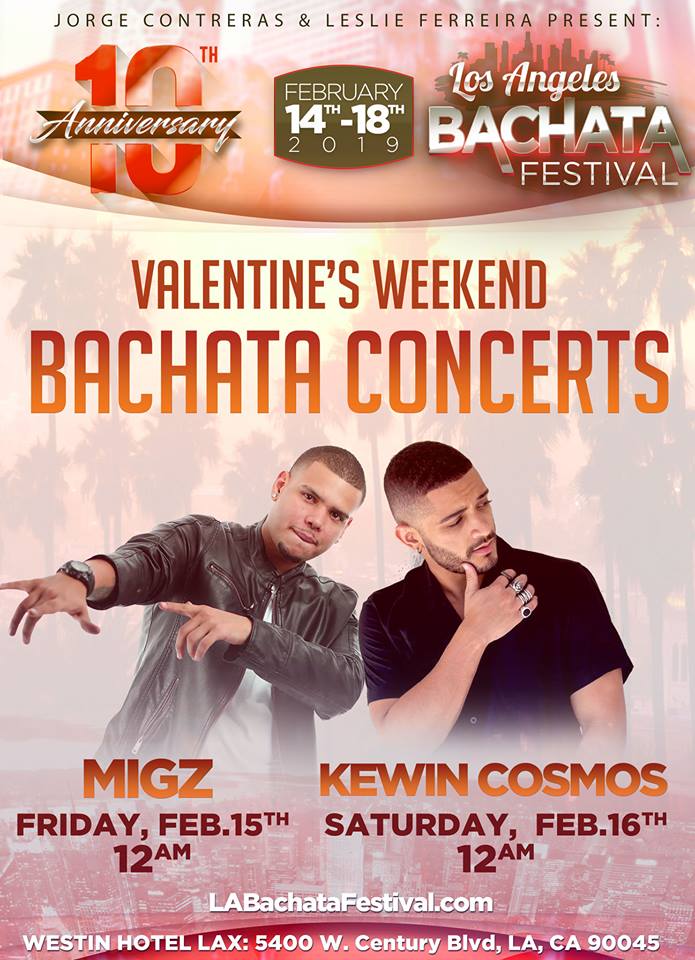 The LA Bachata festival is a place everyone should be so brave to try. It's a community that has grown so dear to my heart and is a place I want to continue to share with others.  It is clear that the glue that has kept this festival flourishing for 10+ years, has nothing to do with the venue or the lineup; it has everything to do with people investing in people.  This year, organizers Leslie & Jorge made it clear to festival attendees that they are not only putting this on for a good time, but for a long time and hope to continue to strengthen this community year by year.  What amazed me was that they had such a loyal army of followers — not in a social media kind of way but as in a hard working clan of volunteers, photographers like Chris Tashjian who has been their dedicated photographer for the past 10 years and star students like Gina Zorigbat & Arturo Calderon, who were given their first opportunity for a teaching debut at a world renowned festival.  These are things that put a smile on my face and made me proud to be a part of a community that continuously lifts each other up and makes intentional decisions toward investing in the future of dancers and artists everywhere.
Still not convinced to buy your Summer LA Bachata ticket?  Well… just imagine everything you just read about… now in bikinis and poolside!   Yeahhh… I'll see you in August!
https://www.labachatafestival.com/
Follow LA Bachata Festival
https://www.facebook.com/LosAngelesBachataFestival/videos/317696109092951/
Snag your Early Bird Tickets Here!
---
---
Breann Lange, FestPop Staff Writer