Spring is in the air, and so is a hot lineup for the April edition of CODA Nightclub. This past month had an unforgettable lineup with artists such as Francesca Lombardo with her groovin' vinyl set and Confessions Record Label founder Tchami for a sold out show. This month brings a diverse range of house and techno artists that are sure to have a little something for everyone. CODA welcomes artists Cristoph, Matt Sassari, YokoO and many more.
Friday, April 5 – Cristoph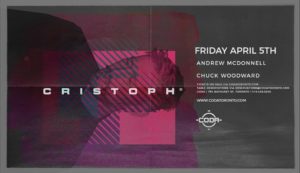 Newcastle-based producer Cristoph is bringing his progressive house and techno set to CODA Nightclub to kick off the month of April this year. He's released music on labels like Pryda Presents, Bedrock, Knee Deep in Sound, and more. With his recent track "Breathe" released in collaboration with CamelPhat, Cristoph has been cooking up a storm in the studio and Toronto will finally get a taste.
Doors Open: 10:00PM
Supported by: Andrew McDonnell, Chuck Woodward
Saturday, April 6 – NoNeon with Noizu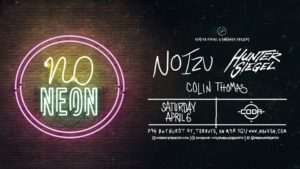 Producer Noizu has been making waves in the bass scene for the past few years. He's had support from artists Skrillex, Tchami, and Dombresky. With hit tracks like 'Dance,' 'Rave Alarm,' and 'Wavey' it's no wonder he's headlining the NoNeon event at CODA. NoNeon will be taking over the venue for a night full of weird bass and beats all over the house music spectrum.
Doors Open: 10:00PM
Friday, April 12 – Will Clarke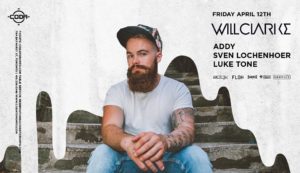 One of the most notable Dirtybird artists, Will Clarke is coming to CODA. The Bristol-based producer has played massive events such as Movement Detroit, DirtyBird Campout, and Holy Ship to name a few. His minimalistic production with weird vocals and retro synths have contributed to the overall DirtyBird sound we all know and love today. This is an event you will not want to miss!
Saturday, April 13 – Matt Sassari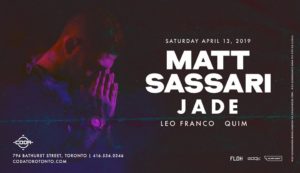 Matt Sassari is currently at the forefront of the techno scene in France. Collaborating with artists like Enrico Sanguiliano, Spencer K and Ant Brooks, he continues to grow his repertoire in the studio while perfecting his craft behind the decks. Matt Sassari continues to uniquely blend techno and tech-house together to create his signature style.
Thursday, April 18 – Nic Fanciulli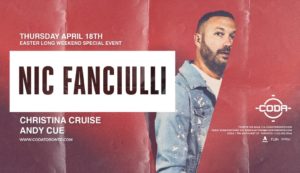 Saved Records founder Nic Fanciulli is set to headline CODA Nightclub this April for a night full of techno and house. The Grammy nominated artist has many accomplishments under his belt such as founding music festival The Social, maintaining a residency in Ibiza, and closing out their beloved club Space with Carl Cox himself. The Maidstone-based artist will now make his mark on Toronto.
Friday, April 19 – YokoO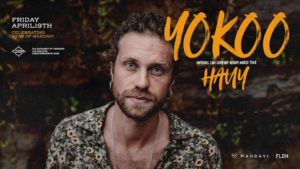 The Berlin-based producer creates a unique style of house music, often combining delicate melodies with heavy bass lines. His euphoric tracks are perfect for getting the party started and taking such party into the early hours of the morning. The Vujaday Music Festival headliner is making his way to Toronto this April for a show you will regret missing.
Doors Open: 10:00PM
Supported by: Huay
Get your tickets here
RSVP on Facebook
Friday, April 26 – Horse Meat Disco (Extended Set)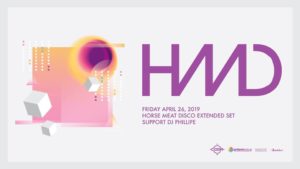 London's very own Horse Meat Disco will bring the retro vibes to Toronto this month with some of the best classics to have been released from the disco era. Their mission is to bring happiness to all groups of minorities and inject life into patrons who long for the true roots of dance music. Come out for a night of underground Disco and groovin' house music.
Doors Open: 10:00PM
Supported by: DJ Phillipe
Get your tickets here
RSVP on Facebook
FOLLOW CODA