[youtube https://www.youtube.com/watch?v=0mzCV3lm-Cs]
You know you have a hot ticket in your hands, when concertgoers are trying to sneak in to the venue, risking getting caught, or worse arrested. This weekend was the first annual Arroyo Seco festival in Pasadena, CA. The first of a 10 year festival contract. I'll be the first to tell you, that this festival was exactly what the greater Los Angeles area was waiting for. Arroyo Seco was as LA as LA can get. From local celebrity chef sightings of Koji truck founder Roy Choi, to Oscar winner Casey Affleck, Arroyo Seco delivered the goods and more. With rock legend headliners as Tom Petty & the Heartbreakers and indie heartthrobs Mumford and Sons, it was a weekend of pure rock & roll bliss for all ages.
Arroyo Seco was definitely a music festival for families. As a millennial, I'm used to going to festivals such as Coachella, FYF, and Beach Goth. Those types of music festivals are more aimed towards teenagers and millennials. That's what made Arroyo Seco so different, all around me I saw families, children, and senior citizens laying out on the golf lawn or dancing in the crowd.
---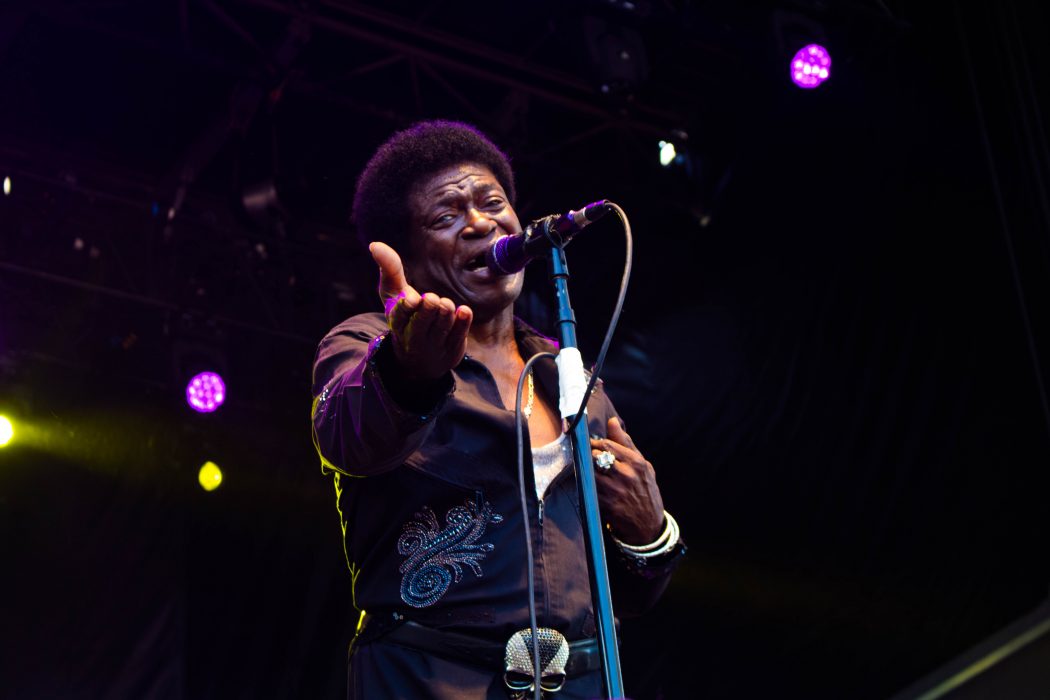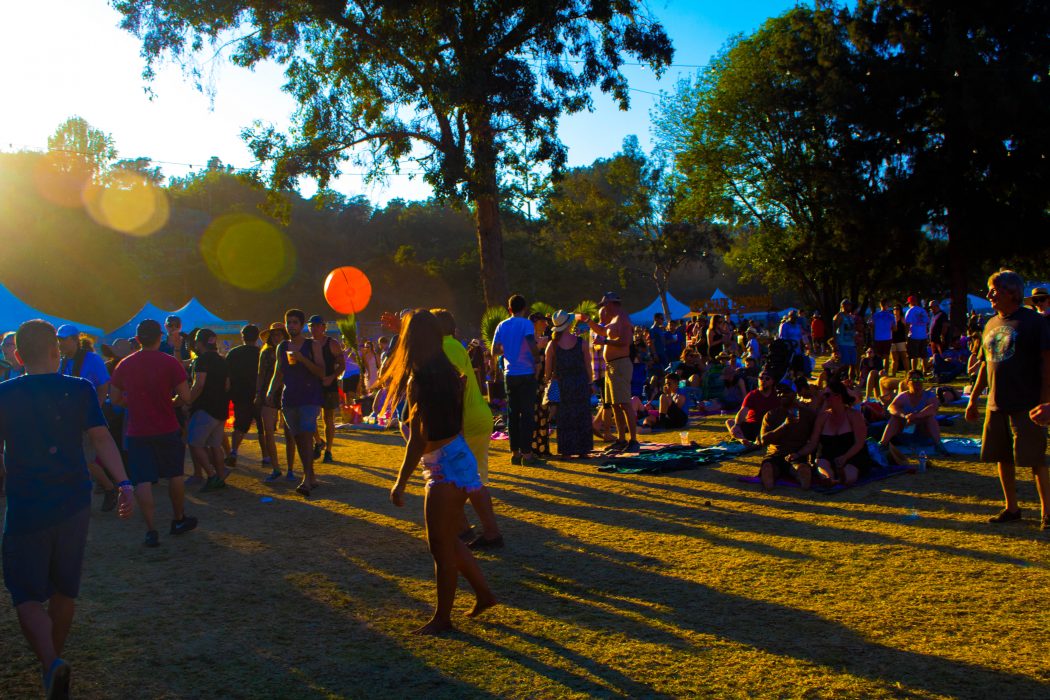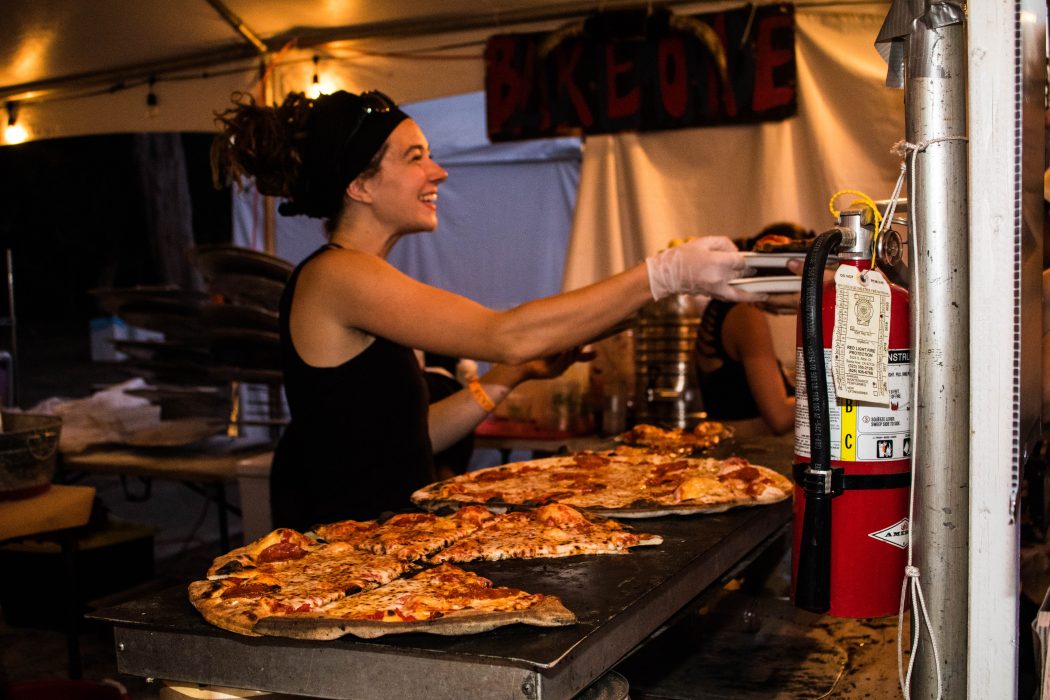 As I was walking in the first day, I saw an elderly woman going into the festival with her walking cane, summer dress, and hat. It made me so happy to see this older woman attend a music festival. I'm not used to seeing people of this age at music festivals, mainly because the music festivals I attend do not cater to the elderly crowd. They're not going to festivals like EDC, Hard, or Coachella because they don't listen to that genre of music. That's what made Arroyo Seco so special. It was a festival for prior generations to reconnect with the music they were raised with and loved. Some of these attendees grew up during Woodstock and Monterrey Pop festivals, they've always been music lovers, and now Goldenvoice has provided festivals for them to return to. 
 The festival was located on the golf course next to the world famous Rose Bowl, surrounded by the beautiful mountains that make Pasadena so picturesque. It consisted of three stages, a food pavilion of top-notch cuisine, and a kids space for children to rock out during or in between sets. The food at Arroyo Seco was a reflection of L.A.'s diverse food scene that we have come to love and enjoy. From asian cuisine, like ramen noodles and dumplings, to mexican tacos and artisanal churros, and americana comfort food and pizza, plus cute treats like cupcake kabobs, there was an option for all tastes.
---
Parking was included with ticket purchase, plus children age 10 and younger were free of charge. Giving music loving parents the chance to expose and share their love of music with their children. Everywhere I saw children running around and having fun. It gave the festival more of a, summer movie nights at the park vibes, than a music festival rager, which honestly was a welcoming breath of fresh air. Sometimes you really just want to enjoy live music without all the drunken fuss and chaos that is sometimes unavoidable at massive weekend music festivals. Picnic baskets, and lawn chairs galore, Arroyo Seco was a music festival that was family friendly, but with live rock music and beer in tow. Bar benches plus picnic tables were sprinkled throughout the festival grounds, making it super easy to find a spot to sit and grub while enjoying live music with other concertgoers. Another great perk was that you were able to roam the festival grounds with alcoholic drinks. No segregated beer gardens here! While the weekend was hot , reaching 100 degrees on Sunday, there was enough space and shaded areas to cool off, thanks to the trees dispersed throughout. I will say though, there is potential for next year, as the venue has amped space to add art installations that can double as shade and cooling spots.
---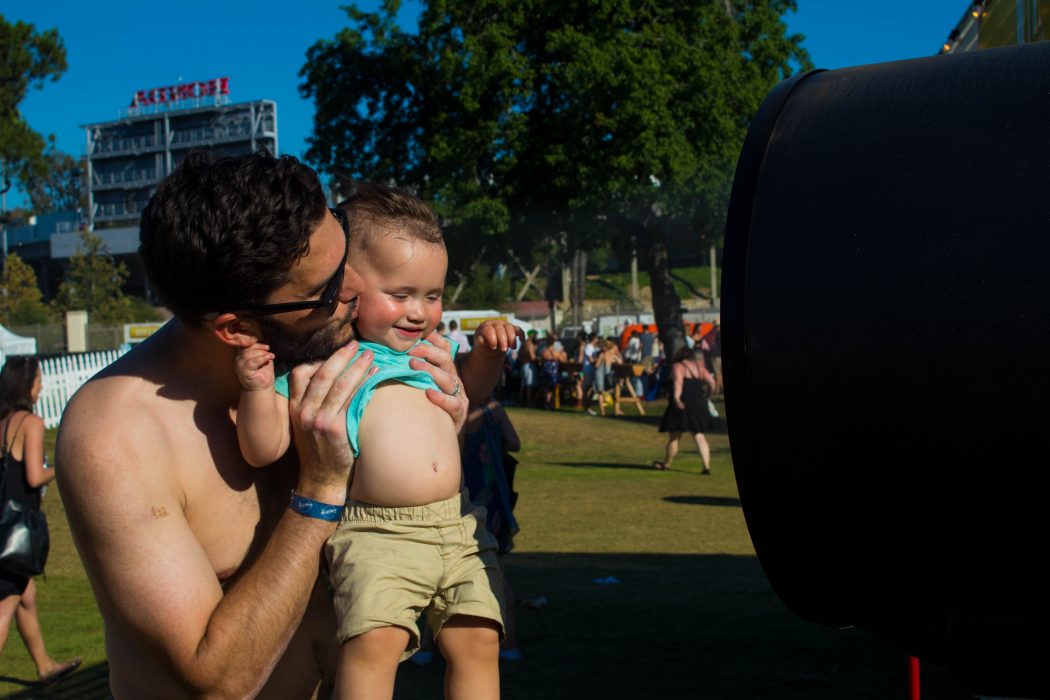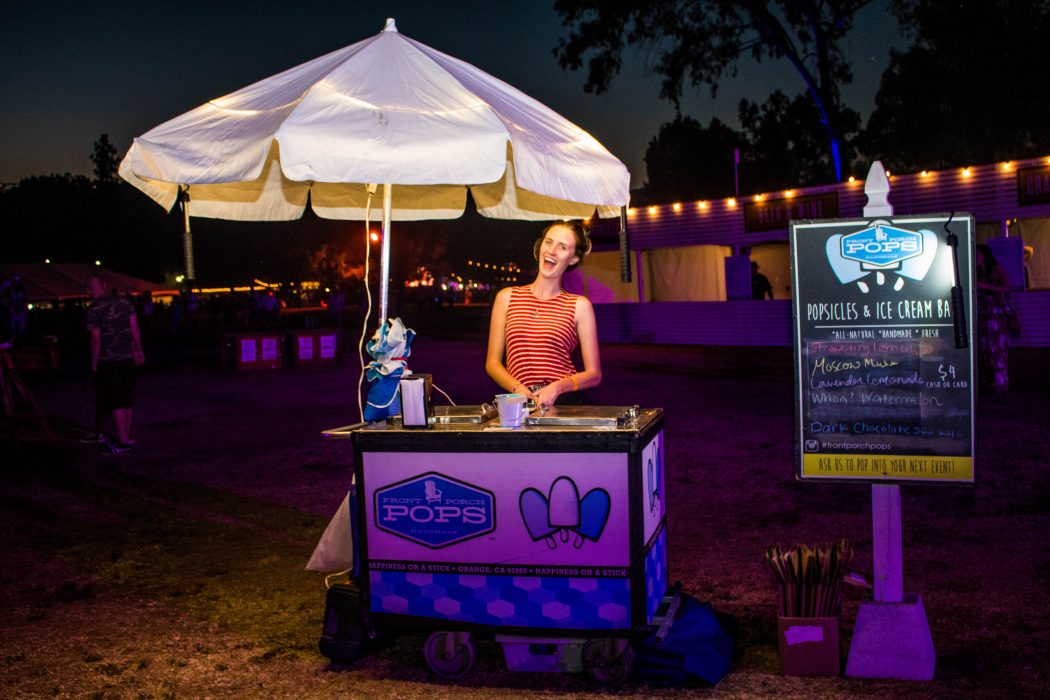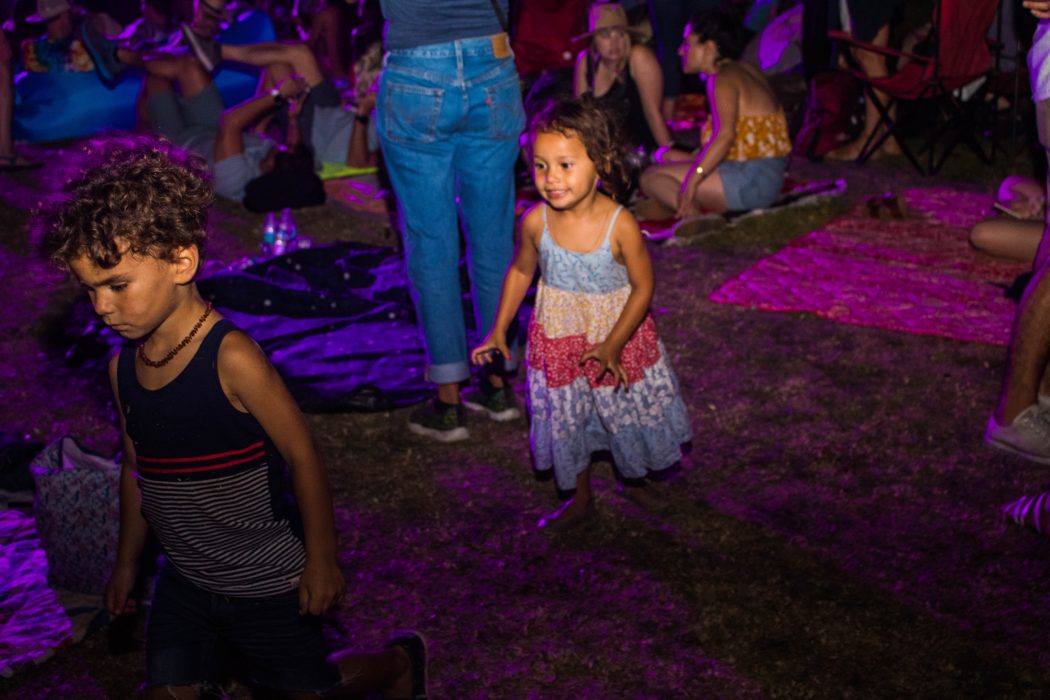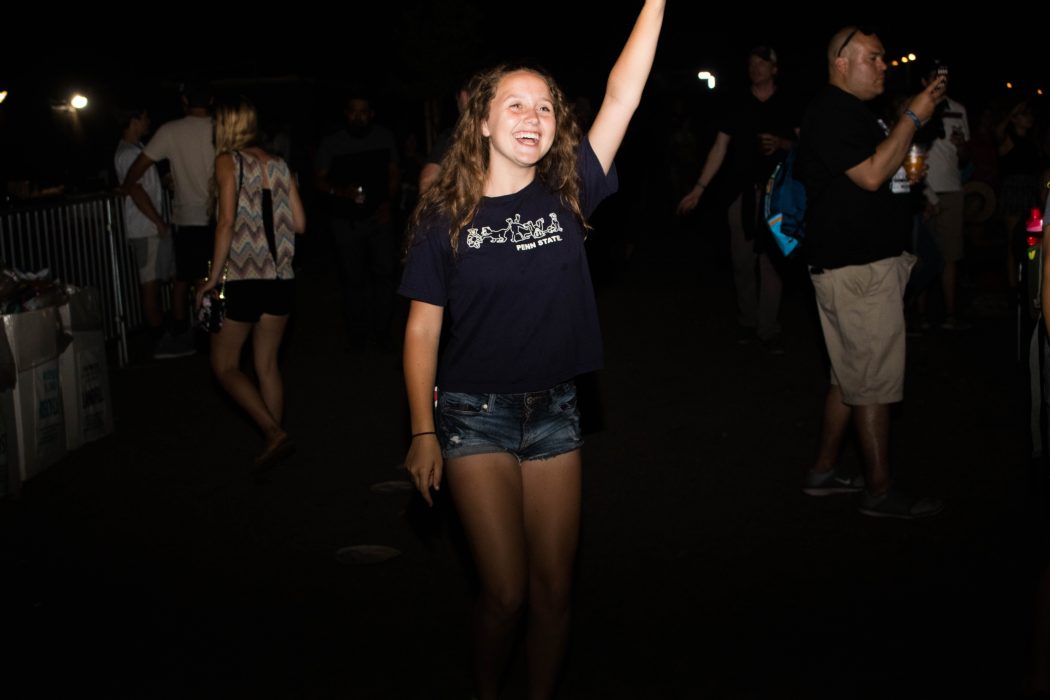 Getting to the stages was a breeze as bridges connected stages, the hard part was navigation thru all the people and lawn chairs, but other than that the stages were well musically located. There was enough distance in between stages, that music didn't bleed thru the crowds. Security was extremely concerned with safety, constantly making sure crowds did not spill over the barricades placed for emergency exists. Another cool thing about the festival is that it was very concerned in accommodating to people with disabilities , having specific parking lots and verily accessible ramps, seating, and pathways throughout the venue.
The one word to describe the music at Arroyo Seco would be Nostalgia. You had rock & roll legends Tom Petty and the Heart Breakers head lining night one, while indie heartthrobs Mumford and Sons closed night number two. Other acts on the lineup included; Alabama Shakes, Weezer, Broken Social Scene, Andrew Bird, the Shins, Charles Bradley and more. First of all, hearing Tom Petty on Saturday night, it took me back to my childhood. As I was watching him perform, I couldn't help but think that I was witnessing a once in a lifetime event. It incredible to know that the band has been together for 40 years!
Other musical acts that brought me back to my teens were Broken Social Scene and Weezer. I remember being 12 years old and my mom scolding me for singing the song "Hash Pipe". I didn't even know what a hash pipe was at the time. The best part of Weezer's set, was when they played "Perfect Situation" and the entire crowd starting singing "Oh ho, whoa oh,Whoa oh oh". I can't think of anything more beautiful than hearing tens of thousands of people singing in unison. 
 An act that I was truly happy to see at Arroyo was Charles Bradley. I had tickets to see Charles Bradley last October, but he had to cancel his tour because he was diagnosed with stomach cancer. Now Bradley has completed his cancer treatment and is back on tour. Charles Bradley and Alabama Shakes gave some of the most soulful and passionate performances I've ever witnessed. Brittany Howards from Alabama Shakes has to be one of the most impressive female vocalists I have seen to date, she was mesmerizing.
 Arroyo Seco was very much rock & roll, but yet eclectic enough to bring concertgoers of all musical tastes to the event. You saw Baby Boomers, Gen X, Millenials, and Gen Z all rocking out to rock legends as well as up and coming acts. Memorable moments of the weekend included Weezer, taking up the stage dressed as Gun and Roses, and everyone singing in unison to Tom Petty and the Heart Breakers as they crooned to a starlight night. For its first annual event, Arroyo delivered! I can't wait to see what they have in store for next year.
---
FestPop Staff Writers,
Celeste De Los Santos & Priscilla Perez