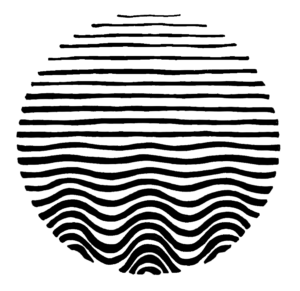 Air Festival – Bali
This year Air Festival is changing the location to La Brisa, in southwest of Bali. The new location is set in the area of Canggu. La Brisa is situated right on Echo Beach and is home to an absolutely breathtaking decor, sustainably sourced food and genuine Balinese hospitality. The venue was built using reclaimed wood form more than 500 old fisherman boats and txpertly hand decorated. Today, it is known to be one of the trendiest, yet eco-friendly Venus in the island. La Brisa radiates true Balinese character and serves some of the best food and cocktails. Canggu is a previously hidden corner of Bali, set within a cool, alternative undercurrent and a surf-shack groove.
Sylvie Forêt, Founder of Air Festival says "We are really excited for the Bali Edition of the Air Festival. The move to Bali not only makes it more accessible, but the new location is a pretty gorgeous setting. It's not Gili Air, but it's got another kind of energy that's equally powerful. Set on a beach within a sustainable venue pushing for the same high standards we are."
Musically, you can expect all sorts from house to soul. Fans of deep house music will love the fact New York's Fred P from Soul People Music is playing. On the other hand, Tuskagee and Crosstown Rebels artist, Bas Ibellini, will bring plenty of fresh tech house. A different dubbed out sound will come from Dekmantel Festival Dutch star Makam and Rampa will play warm, progressive and melodic house. To keep the crowd going, Boris Werner will keep you dancing for days. Ata, DJ and founder of renowned club Robert Johnson is also set to play. There are many more artists that will perform throughout the event including Mimi Love, KMLN, Dr. Yez, Kai and many more.
The Air Festival was founded by a group of friends in 2015. The event started out as an intimate event focusing on sustainability and organic growth. The original team comprised of Walker Barnard, Sylvie Forêt, Tiago Oudman, Kelly Ariella, Ben Pound and Alexander Bonkas — all of them rooted in underground dance music, who started the party with a "let's just do this and see what happens" kind of attitude.
They'll also be challenging themselves to go completely plastic free. Above all, expect to have the best time with more intention, love and light on the dance floor under the stars.
In 2017, attendees saw the introduction of the Awan Stage. This stage was the festival's living heart where the sacred fire burns, the cacao flows, and super-inspiring live musicians and slow DJs share their songs and organic earth vibes. The Air Stage and the Awan are complimentary zones where festival goers can move from peak time party to relaxed and grounded gathering and back again all within the same container.
The Air festival measures its success not only in ticket sales and dance floor eargasms but also in terms of how lightly we tread. As in 2017, they are virtually plastic free and as always they plan to leave Bali cleaner than it was before the festival started.
Make sure to get your tickets now and plan ahead. This will be a festival that you won't want to miss, especially with the location. Buy tickets here!
________________________________________________________________________________________________________________________