The Santa Barbara Polo & Racquet Club will be bringing a new kind of festival to California this fall. On Saturday, October 7th KCRW will present the Santa Barbara Polo & Wine Festival to attendees who want to live the polo lifestyle in an elegant atmosphere. This one day event will be filled with polo (obviously), local wine, and music. Attendees can expect to watch two polo matches and have tastings from a few of the finest wineries in Santa Barbara.
Wineries attending:
Happy Canyon Vineyard
Sanford Winery
Standing Sun Wines
Summerland Winery
August Ridge Vineyards
Even though the wine should already entice you to head to this festival, you can also expect some great musical acts. Throughout the day there will be music performances by Charles Bradley & His Extraordinaires, LP, Nick Waterhouse, Durand Jones & the Indications, and Vieux Farka Toure.
Attire
While the festival does not have a dress requirement, organizers encourage attendees to dress in the typical polo game attire. Generally speaking, the movie Pretty Woman gives a great example of what attire is worn at a polo game.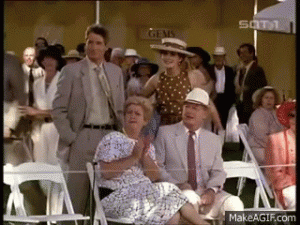 Tickets
Tickets are on sale now starting at $75.00 (plus fees and taxes). GA, VIP, and Box Seat tickets can be found here.
*$1.00 of every ticket sold will be donated to Notes For Notes. Notes for Notes is a non-profit organization that designs, equips, and staffs after-school recording studios inside Boys and Girls Clubs, offering youth the opportunity to explore, create, and record music for free.
Organizer
Josh Elion of Castle Field Entertainment organized this festival after attending his first polo match in the summer of 2016. After the match he said, "it immediately became clear to us that a combination of polo, wine, and music would create an amazing experience." He adds, "It's a way of bringing three aspects of a community together and introducing people to the game of polo, new local wineries, or incredible musicians.  Santa Barbara is a beautiful community that has a strong appreciation for all three of these aspects, and so there was no better place in our minds of where this event should be held.  This is truly a celebration of Santa Barbara and Southern California living, held at one of the most gorgeous venues along the west coast."
Help KCRW celebrate Santa Barbara and their love for polo, wine, and music this coming October!
Visit the Santa Barbara Polo & Wine Festival webpage to find more information.
______________________________________________________________________________