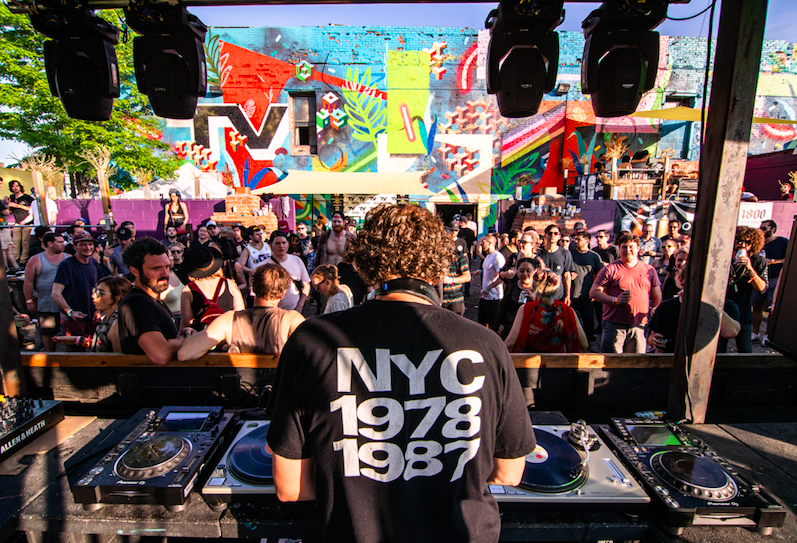 With Movement Electronic Music Festival only a month away, its legendary after party announcements are here. This May 26t, founders Ted Krisko, Dax Lee, and Mister Joshooa bring back 'OK COOL' for their 7th Official Movement After Party. Taking place at the TV Lounge in Detroit, this party focuses on bringing fans, artists, and industry peeps together to celebrate their love for music in a timeless space.
The co-founders wanted to steer away from commercial concepts like bottle service and velvet ropes. So, they created a space  welcome for anyone and everyone. Here, only the music talks. Plus, featuring a slew of elite underground house and techno artists, this after party will have you dancing till dawn.
Headlining the event is sensational house music legend Derrick Carter. Sharing the stage playing his exclusive sets is 'Underground Quality' label boss DJ Jus-ED.  Respected house music aficionado Delano Smith and Bedrock artist Tara Brooks will bless the stage with their deep majestic melodies. Look forward to Dirtybird veteran Ardalan, and Canadian Disco Don Eddie C as they bring a special brand of magic to the stage. Other artists include ADMN, Miami's Jeremy Ismael, Automaticamore, and Steve the Amazing [magician]. 
Besides the stellar line up, the event is both indoor and outdoor. So, guests can explore three different music areas depending on their vibe. The outdoor spaces includes a beautiful patio as well as an urban alleyway. If the guests feel like indoors, they can head to the space's main discotheque. Doors will be opening at 10:00PM. The event begins on Sunday evening, but will surely go into the late morning hours of Memorial Day. So, get your dancing shoes ready and come join us at 'OK, COOL'!
Tickets are available via Resident Advisor. This event always expected to reach capacity quickly so if you are interested we strongly encourage to RSVP to the event here.