"Gone" ft. Trippie Redd
If you don't know about Paris already, you will soon enough. His new EP, dubbed "One night in Paris" features huge collaborations with well known artist like Travis Barker and Trippie Redd. The project's highlight single "Gone" ft. Trippie Redd was released in early April, and has already racked up over 500k plays on SoundCloud. The new facet of hip-hop dubbed "emo rap" is taking over swiftly, with artists like Trippy Redd leading the charge. His collaboration with Paris on this EP is huge, and it just might issue in a new generation of emotional rap music.
---
One Night in Paris
Paris has a unique sound that challenges all of the norms in the genre of hip hop music. His melodic style incorporates a mix of emotional rap and singing unlike that of any other artist in the game today. While influence from a variety of genres can be heard in "One Night in Paris", punk rock really shines through.
A highlight track on this new EP is "Crushin" ft. Travis Barker, the former drummer for Blink-182. Barker has collaborated with some of the biggest names in almost every genre of music. He has produced tracks with famous artists like The Game and Steve Aoki, as well as genre-bending groups like Yelawolf. His versatility and veracity on the drums are known all over the world, and his newest collaboration is with Paris. This new track borders between punk rock and hip hop, exploring familiar topics like drug abuse as well as less conventional ones like love and despair.
---
More New Music
Paris has been hitting the studio hard, and releasing even more new content alongside his new EP. His new single "Bones" just saw the release of it's music video on April 20th. One decade ago, it would have been rare for a rapper to demonstrate vulnerability on a track, or show emotion other than anger or clout. Up and coming artists like Paris are changing that completely. The dark visuals and edgy themes in this new project perfectly showcase the aesthetic that he has brought to hip hop.
The video itself is as obscure as the music that it is meant to represent. It's set in a dark room, and features Paris sitting on top of an old tube-style TV. He stares into the camera seductively for about two minutes, playing with a monarch butterfly and eventually eating it whole. As strange as it is, this new video from Paris a welcome break from the typical rap music video format.
---
Upcoming Tour
It seems that Paris's explosive rise to fame isn't going to be cut short any time soon. In addition to his huge collaborations with Trippie Redd and Travis Barker, Paris has just announced new tour details. Post Malone and 21 Savage are embarking on a nation wide tour this summer, and have chosen Paris to be their opener. The 28 show tour will take place at a variety of Venues in the U.S. and Canada.

This tour is a huge deal for Paris considering that he just released his first major EP. It also represents an opportunity for Post Malone and 21 Savage to expand their horizons. Compared to Paris, 21 Savage produces more traditional trap and hip hop music. Coming from a harsh background, his music contains plenty of emotional content, but demonstrates no vulnerability. Post Malone, on the other hand, perfectly bridges the gap between the two artists. His style is far from emo rap, but his smooth singing voice serves up a sharp contrast from 21 Savage's brutality. Their decision to collaborate with Paris shows an openness to all different forms of hip-hop music.
A full list of dates and venues can be found on the promotional picture above. Tickets for all of the events are available here. It is worth noting that some of the shows will not include 21 Savage and/or SOBxRBE. These are denoted by an asterisk and/or plus sign next to the date listed.
---
Written by Ben Fulmer, FestPop writer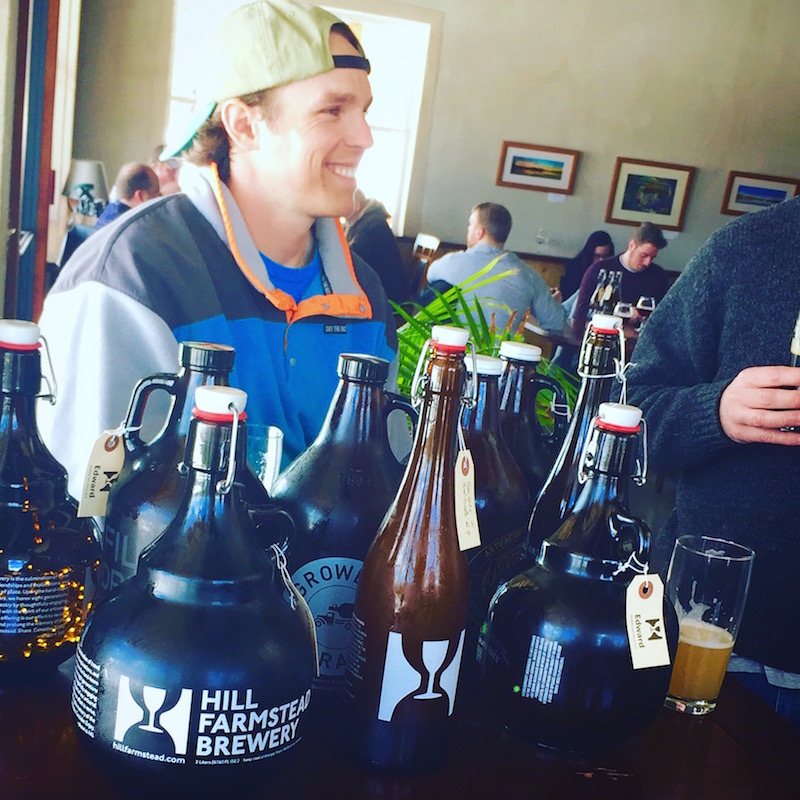 Please forward any questions to press@festpop.com