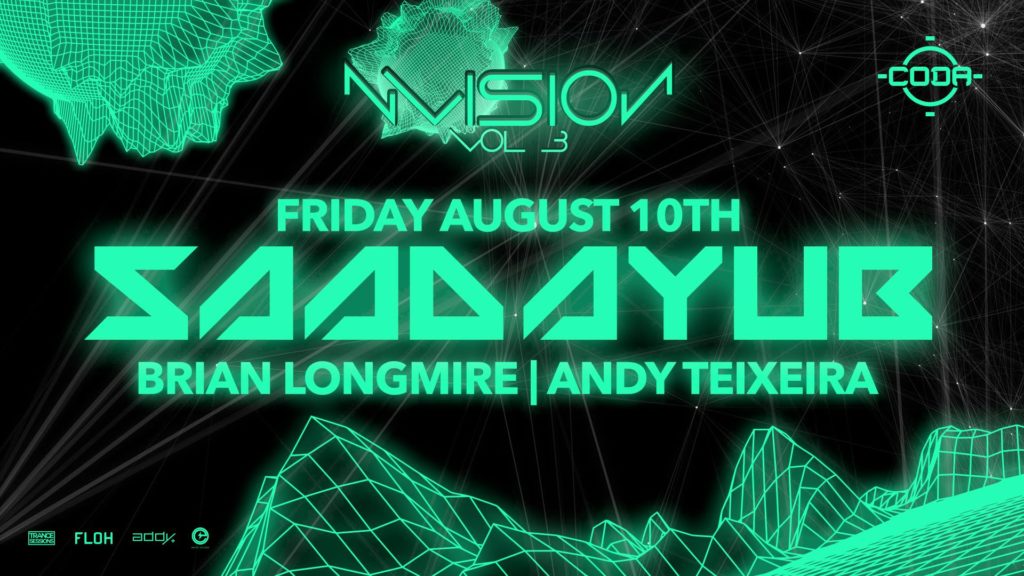 Ever wondered what would happen if the worlds of Trance and Techno collided? VRTN is the result. This Friday, August 10, Toronto's trance ambassador Saad Ayub joins CODA nightclub for their 3rd edition of N'Vision. Joining him will be two more well-known names amongst the city's trance community; Brian Longmire and Andy Teixeria. Together, the threesome will have CODA's walls shaking with lush chord progressions and reverberating bass.
Saad Ayub is a Bangladesh born – Toronto resident. His infectious energy and refined ear results in a euphoric blend of music, that stimulates the body and mind. By combining the light and dark sides of trance music, Saad creates an invigorating sound that leaves audiences both energized and uplifted. Come witness this champion in action this Friday, August 10 at CODA.
Grab your tickets here.
But first, check out this video of what went down the last time Saad hit the decks at CODA:
Last time at CODA was Bonkers! Can't wait to be back on the 10th of August for a great night of Techno & Trance!

Posted by Saad Ayub on Thursday, August 2, 2018
---