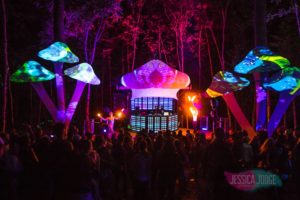 Back in its 6th consecutive year, New Brunswick's Future Forest will drape itself across the lush trees and riverside at Albrights Corner, inviting attendees to immerse themselves in a musical wilderness. The outdoor camping arts and electronic music festival was created in 2012, as a means of raising funds for DJ Jay Hamilton, who was diagnosed with cancer. Future Forest proudly embraces the perspective that there are no spectators at the event, but rather participants who in some way contribute to the overall experience.
Here's our top 5 reasons why you should attend Future Forest! 
1. Disconnect to Reconnect:
Taking place at the secluded Albright's Corner, Fredericton, festival goers will be immersed with nature's delights, along with a glistening river to enjoy. So, whether it's a quick swim, or a place to meditate, the grounds will bring you back to mother natures elements. It's time to disconnect from your everyday fast paced lifestyle, and slow down to reconnect with yourself.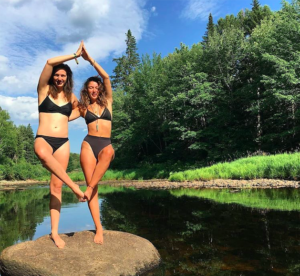 2. Performance Artists:
Future Forest takes participants beyond the music. Festival-goers will find themselves in a visual paradise, as numerous performance artists circulate the grounds. From live painters to fire spinners to acrobats, the entertainment will be endless. A myriad of performance acts will also be roaming the premises. You'll find movement-based performers Liminal Flight, fire dancers Industribe, and the world's first all-female fire breathing collective The Hive.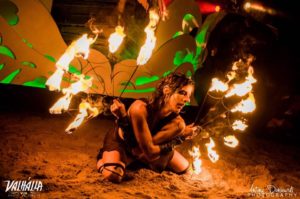 3. Workshops:
This year, Future Forest will offer a variety of workshops held at the Eden Centre, offering a new yoga village! Connect to your mind, body and soul.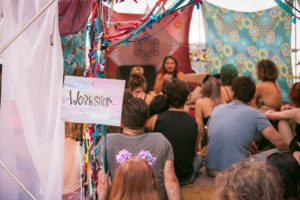 4. Musical Variety:
After announcing a diverse phase 1 line-up, which included the likes of Alex Stein, Mistress Barbara and Alexi Delano, Future Forest is proud to announce several more taste-makers for their phase 2 portion. Joining festival-goers for this truly immersive experience will be Halifax's electronic music duo PINEO & LOEB, Canada's mesmerizing violin diva Kytami, and Australia's bass champion Zeke Beats. With three distinct stages to choose from; The Nest Stage, The Mushroom Stage and The Prism Stage, Future Forest offers infinite sounds to drench upon their ears.
5. Experience East Coast Canada:
Finally, you should explore Canada's East Coast culinary options! Grab yourself some of their freshest seafood! There's many desirable restaurants to choose from. You'll find a variety of options for lobster, fish or oyster's!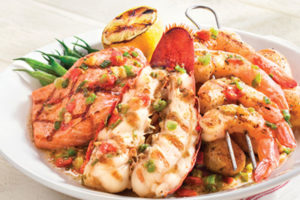 For more information visit: Future Forest 
For tickets visit: HERE